Larsen and Toubro Chairman, CEO offload stake in company
New Delhi: Two top officials of Larsen and Toubro (L&T) Executive Chairman AM Naik and CEO K Venkataramanan sold part of their stakes in the company last week.In separate filings to the Bombay Stock Exchange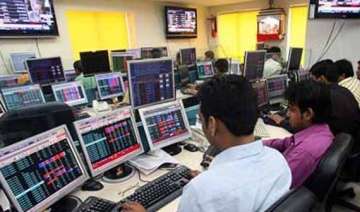 PTI
March 18, 2014 16:51 IST
New Delhi:
Two top officials of Larsen and Toubro (L&T) Executive Chairman AM Naik and CEO K Venkataramanan sold part of their stakes in the company last week.
In separate filings to the Bombay Stock Exchange (BSE), L&T said Naik has sold 1.25 lakh shares for Rs 15.70 crore while Venkataramanan sold 10,000 shares for Rs 1.26 crore.
FROM THE MAGAZINE: How K Venkataramanan is striving to boost growth at L&T
Both transactions took place on March 14 and the company was informed the same day, the filing showed.
After the sale, Naik holds 23,17,455 shares of L&T of Rs 2 each, amounting to 0.25 per cent stake in the company. Similarly, Venkataramanan now holds 8,42,873 shares of L&T, amounting to 0.091 per cent stake.
On March 10 and 11, Naik had sold 25,045 shares of L&T for Rs 3.12 crore in two tranches.
Shares of the company were trading at Rs 1240.10 apiece on BSE, down 1.23 per cent from the previous close.