LIC invests Rs 35,293 cr in 9 months of FY14
New Delhi: The country's largest insurer Life Insurance Corporation has invested Rs 32,293 crore in the stock market in the nine months of 2013-14 and will invest another Rs 2,000 crore during this month for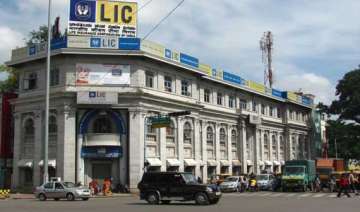 PTI
March 02, 2014 16:41 IST
New Delhi:
The country's largest insurer Life Insurance Corporation has invested Rs 32,293 crore in the stock market in the nine months of 2013-14 and will invest another Rs 2,000 crore during this month for picking up 5 per cent stake in power equipment manufacturer BHEL.
This was higher than Rs 2,086 crore, it invested in the same period of last fiscal. LIC had invested Rs 33,208 crore in equity markets in the nine months of 2012—13.
At the same time, the insurer had invested Rs 1.52 lakh crore in government bonds, corporate bonds, infrastructure and projects etc during the three quarters of 2013-14, a senior LIC official said.
The Corporation invested Rs 1.32 lakh crore in government securities and other approved securities as against Rs 1.17 lakh crore in the same period of the previous fiscal.
The insurer's exposure in the bonds and debentures was to the tune of Rs 8,797.09 crore in the period as compared to Rs 23,907.70 crore in the nine—months of 2012—13.