Lokpal Will Not Solve Menace Of Corruption, Says Azim Premji
Bangalore, Jan 21: Addition of more bodies like Lokpal to the governance system would not help solve the menace of corruption, IT czar and Wipro Chairman Azim Premji said here today."Just keeping on adding bodies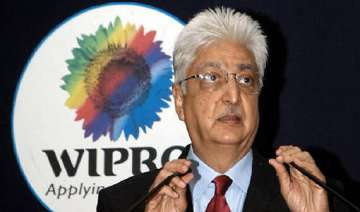 India TV News Desk
January 21, 2012 21:09 IST
Bangalore, Jan 21: Addition of more bodies like Lokpal to the governance system would not help solve the menace of corruption, IT czar and Wipro Chairman Azim Premji said here today.

"Just keeping on adding bodies like Lokpal is not going to solve the problem of corruption. There are many equivalents of Lokpal in the country and the government has to make them work relentlessly," he said in an interaction with students here.

"It is not that we have absence of equivalent of Lokpal in our country... we have many such bodies ... (only thing) we got to make them work relentlessly," Premji said. 

He said he was surprised a powerful legislation like Right to Information Act was not being used frequently by society.

There has to be adequate advocacy from citizens to question shortcomings and wrongful deeds of people at the helm of affairs, Premji said.

"We at Wipro Foundation want to build a strong advocacy culture at the grass-roots level where we can inspire people to question wrongdoings," he added.

A much stronger leadership is required for government to address issues of sustainability, Premji said, adding he was however not referring to Prime Minister Manmohan Singh as "governance is not a one-man show".

The country also needs to have more committed people getting into Parliament rather than having those wanting to do so for the short-term objective of making money, he said. 

Earlier, Premji gave away prizes to winners of the first 'Earthian' programme, designed to act as a catalyst to foster excellence in sustainability, thought and action among young people in schools and colleges.