Low-cost tablets drive sales up by 56% in 2013: IDC
New Delhi: Driven by strong demand for low-cost models, tablet PC sales in India grew 56.4% year- on-year to 4.14 million units in 2013, according to research firm IDC.In 2012, tablet PC sales stood at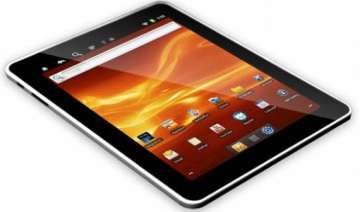 India TV News Desk
March 06, 2014 19:32 IST
New Delhi:
Driven by strong demand for low-cost models, tablet PC sales in India grew 56.4% year- on-year to 4.14 million units in 2013, according to research firm IDC.
In 2012, tablet PC sales stood at 2.66 million units, IDC said in a statement.
Samsung led the market with 18.7% market share, followed by Micromax (8.9%) and Apple (7.5%). Sales stood at 751,954 units For the October-December 2013 quarter. "While H1 2013 witnessed substantial growth in tablet volumes, driven largely by low-end devices, the market observed contraction in the second half," IDC said. Despite a strong festive season demand, spending on tablets slowed down in H2 2013 as consumer adoption approached early stages of maturity on this category of devices, it added. IDC expects tablets sales in 2014 to be flat. "The government mandate on BIS (Bureau of Indian Standards) certification, mixed with growing popularity of phablets is likely to obstruct the growth in the tablet category," IDC research manager Kiran Kumar said.
However, there has been an uptake in the adoption of tablets among commercial users. These are primarily meeting relevant needs in industries like financial services, media, healthcare and education among others.