Make in India: Pharma sector needs it the most
Bengaluru: If there is one sector that badly needs early implementation of Modi's dream project 'Make in India' then it is pharmaceutical industry.India is completely dependent on its neighbor China for 12 most important drugs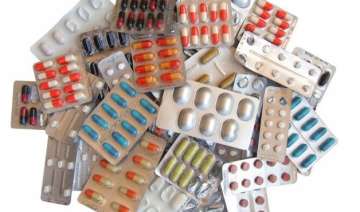 India TV Business Desk
January 28, 2015 15:14 IST
Bengaluru: If there is one sector that badly needs early implementation of Modi's dream project 'Make in India' then it is pharmaceutical industry.
India is completely dependent on its neighbor China for 12 most important drugs used in the pharmaceutical sectorThese are - paracetamol, metformin, ranitidine, amoxicillin, ciprofloxacin, cefixime, acetyl salicylic acid, ascorbic acid, ofloxacin, ibuprofen, metronidazole and ampicillin.
India has imported bulk drugs and active pharmaceutical ingredients (APIs) of around 38,186 crore from China in the last four years.
In November 2014, National Security Adviser Ajit Doval had warned the government about over-dependence on China for these drugs.Hhowever, there hasn't been any change in the situation yet.
Most of these drugs are most essential medicines and according to the department of pharmaceuticals, around 80-90% of these are imported from China. 8 out of these are even on the WHO's Model List of Essential Medicines.
For example, Paracetamol, used for fever and other illnesses is consumed in a very large quantity by thousands of people, including children, everyday.
According to s report published in Times of India, there has been a consistent growth in the import of drugs and APIs from China.
In 2011-12, drugs and APIs of around Rs 8798 crore were imported from China, later in 2012-13 it rose to 11,000 crore and in 2013-14 it became 11,865 crore.
For the period between April to September 2014-15, bulk drugs worth Rs 6521 crore are already slated.
"China out-prices India when it comes to APIs and bulk drugs. There is a need to see how to change this situation. A committee of secretaries under Dr VM Katoch (secretary, department of health research) is looking into the matter," Sudhansh Pant, joint secretary, department of pharmaceuticals, told Times of India.
India is mulling over bringing in  a separate policy for APIs, so that they could  be made within the country, however, an alternate is required much before as the policy will take time to get implemented fully.