Maruti Swift Windsong edition launched at Rs 5.14 lakh
New Delhi: Maruti Suzuki has launched a limited variant, called the Windsong edition, of its popular hatchback Swift. The new car has been designed to appeal music lovers and features attractive body decals and several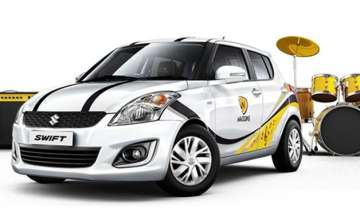 India TV News Desk
January 28, 2015 10:57 IST
New Delhi: Maruti Suzuki has launched a limited variant, called the Windsong edition, of its popular hatchback Swift. The new car has been designed to appeal music lovers and features attractive body decals and several new features. The car was launched at the Windsong Music Festival which was held in Lonavala, Maharashtra last weekend.
The carmaker will offer only 100 units of the Suzuki Swift Windsong in both petrol powered VXi and diesel VDi variants. The petrol version costs Rs 5.14 lakh and the diesel VDi version is priced at Rs 6.1 lakh (ex-showroom, New Delhi).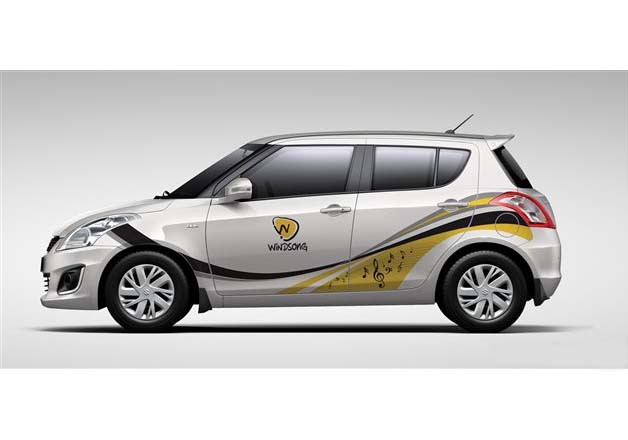 Notable changes on the exterior include 'Windsong' graphics and decals, front and rear mud flaps, an Arctic White rear upper spoiler, silver insets around the fog lamps, and electrical folding mirrors. The car displayed at Windsong Music Festival also featured side skirts and matching yellow 15-inch alloy wheels to give it sporty looks.