What is net neutrality
New Delhi: Net neutrality is a hotly debated topic among netizens these days, especially in India. The topic exploded into the limelight especially after e-commerce major Flipkart decided to pull out of the Airtel Zero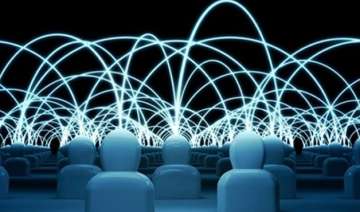 India TV News Desk
April 22, 2015 12:24 IST
New Delhi: Net neutrality is a hotly debated topic among netizens these days, especially in India. The topic exploded into the limelight especially after e-commerce major Flipkart decided to pull out of the Airtel Zero programme, after a lot of to-and-fro. Those who have been advocating online for net neutrality celebrated the news on social media, with triumphant messages of "We did it!" "Let us not stop. Next we must ask Reliance and the likes to stop violating net neutrality. The battle is won, but the war is far from over," wrote haigaguy on Reddit. As a result, #IndiaWantsNetNeutrality was the top trend on Facebook and `Airtel Zero' was among the top trends on Twitter.
Airtel Zero basically allowed customers to access certain apps and websites without paying data charges as long as the makers of those apps and services pay Airtel for this free access. And, Flipkart being one of the partnering apps for this programme, found itself facing widespread backlash against the company on social media and users voting down its app on the Android and Apple app stores.
"We at Flipkart have always strongly believed in the concept of net neutrality, for we exist because of the Internet. Over the past few days, there has been a great amount of debate, both internally and externally, on the topic of zero rating, and we have a deeper understanding of the implications. Based on this, we have decided to walk away from the ongoing discussions with Airtel for their platform Airtel Zero. We will be working towards ensuring that the spirit of net neutrality is upheld and applied equally to all companies in India irrespective of the size or the service being offered and there is absolutely no discrimination whatsoever," Bansal said in an emailed statement.
It's worth pointing out that Airtel Zero violated the principles of net neutrality as certain players will get preferential treatment and even promotion. These players are likely to shell out a fee to get this favour. For Airtel this may mean additional revenues, while for service and app providers, this will result in extra cost to ensure that they don't lag behind the competition. Surprisingly, Airtel which has come under flak on two occasions for alleged violation of net neutrality norms, too, has pledged its support for net neutrality! Airtel claims the programme is 'an open and non-discriminatory marketing platform for all developers in India - irrespective of the size of their business.'
Interestingly, the move comes a few days after TRAI floated a consultation paper on net neutrality. As a move to protest against the rules trying to redefine the Internet, a website called www.savetheinternet.in has been set up where anyone can send a mail directly to Trai, expressing their discomfort over the issue. In three days, netizens in India had sent over 3 lakh e-mail petitions to Trai. At the same time the government has created a committee of six members to review the issue. Telecom Minister Ravi Shankar Prasad said the team's report will be presented in the middle of May "on the whole gamut of net neutrality objective, its benefits, advantages and limitations including the regulatory and technical issues." It will be out on May 9.
Here's all you need to know about net neutrality and the controversy surrounding the issue.
What's net neutrality?
Net neutrality simply means that Internet service providers should enable access to all content and applications regardless of the source, and without favouring or blocking particular products or websites. Those advocating Net neutrality believe all bits of data are equal, and, therefore, should not be discriminated on the basis of content, site or user. That roughly means that whether a particular packet of data is video from YouTube, HTML from Yahoo, it's given the same priority along the same routes. No-one has priority access. This has largely been the default mode since Internet started.
Who benefits from net neutrality and how?
The real net neutrality will benefit the consumers the most. While browsing the Internet imagine how worrisome it would be if videos are charged differently as compared to other forms of content. Wouldn't you like to access the Web without the telecom service provider getting to serve some sites faster than others? If your answer is yes, then you are standing in favour of net neutrality.
Also, imaging creating a blog or an app and you start attracting a global audience. If the Internet had not been open then the likes of Facebook or Google have struggled to grow this much. Certainly, free internet has created a level playing field for everyone.
Absence of net neutrality will benefit whom?
Certainly, it will benefit the telcos. It will also harm the market by unleashing monopolistic tendencies. The absence of net neutrality could also mean that it becomes costlier to use certain applications. It is a well known fact that internet has disrupted the world of business like no other technology has in recent decades. From helping numerous start-ups without hardly any capital, its regulation could shatter the entrepreneurial aspirations of millions. It is because to compete with deep pocket players, you need to spend in a similar manner to stay competitive.