Private airlines have Rs 357 cr as dues towards Airport Authority of India
New Delhi: Five private airlines, including those which have closed down, have nearly Rs 357 crore as dues pending towards Airport Authority of India.Jet Airways, Jetlite Airlines, Spicejet, Kingfisher Airlines and defunct Paramount Airways have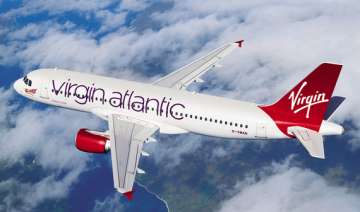 PTI
August 26, 2013 9:08 IST
New Delhi:
Five private airlines, including those which have closed down, have nearly Rs 357 crore as dues pending towards Airport Authority of India.
Jet Airways, Jetlite Airlines, Spicejet, Kingfisher Airlines and defunct Paramount Airways have pending dues of Rs 357.39 crore, says data provided by the AAI in response to an RTI application.
The figures available as on March 31 show that the largest sum of dues were pending against Kingfisher Airlines which owes Rs 175.30 crore towards the authority which is followed by Jet Airlines with Rs 80.38 crore, Spicejet with Rs 80.17 crore, Jetlite Airlines with Rs 19.76 crore and Paramount Airways with Rs 1.75 crore as on March 31.
The authority said it is taking action for litigation against Kingfisher Airlines and Paramount Airways for realising its pending dues.
In its comment, Kingfisher Airlines spokesperson said, "As a matter of policy, we do not publicly comment on supplier and partner relationships."
In the cases of Jet Airways, Jetlite Airlines and Spicejet, the authority said it is pursuing the cases with respective airlines through "continuous correspondence being pursued at airport/region/CHQ level for realisation of dues."
The authority also said airports concerned and its regional offices keep making efforts for the liquidation of dues while in cases of the few major domestic airlines the matter are handled at the headquarters level.
The mails sent to Jet Airways, Jetlite Airlines and Spicejet seeking comments remained unanswered while Paramount Airways could not be contacted.
According to the policy of Civil Aviation Ministry, dues from privately-owned airlines are monitored on regular basis and in case of delay, the AAI issues notices to the airlines to settle the dues.
The AAI also charges penal interest on the delay in the settlement of these bills. In cases where delay persists, besides encashing the security amount the defaulting airlines are put on cash and carry basis.
The spot exchange later announced a seven-month plan to settle the dues, but it was able to pay only Rs 92 crore on August 20, the first pay-out day as per the settlement calendar, as against a scheduled payment of Rs 174.72 crore.
FMC has also directed NSEL to liquidate the assets of those who have defaulted on their payments.
Meanwhile, Income Tax department has also conducted searches on the business premises of two dozen NSEL members.