RBI permits banks to act as insurance brokers
Mumbai: Seeking to increase insurance penetration in the country, the Reserve Bank on Thursday allowed banks to act as brokers for insurers, set up their own subsidiaries and also undertake referral services for multiple companies."Banks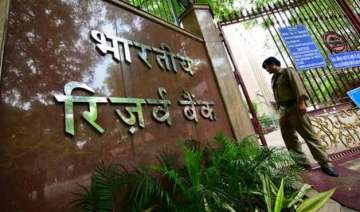 PTI
January 16, 2015 10:43 IST
Mumbai: Seeking to increase insurance penetration in the country, the Reserve Bank on Thursday allowed banks to act as brokers for insurers, set up their own subsidiaries and also undertake referral services for multiple companies.
"Banks may undertake insurance agency or broking business departmentally and/or through subsidiary,...," RBI said in the guidelines for entry of banks into insurance business.
The banks have also been allowed to set up subsidiaries and joint venture companies for undertaking insurance business with risk participation, it said.
They can also act as corporate agents without seeking prior approval from the RBI. However, they will have to comply with IRDA guidelines.
Under existing bancassurance guidelines, a bank can act as a corporate agent and sell policy of only one life insurer and one non-life insurance company.
The new guidelines allow banks to act as brokers permitting them to sell insurance policies of different insurance companies.
The guidelines follow an announcement made by the former Finance Minister P Chidambaram in 2013-14 Budget.
"Banks will be permitted to act as insurance brokers so that the entire network of banks' branches will be utilised to increase the penetration of insurance," the Budget had said.
There are about 87 commercial banks in the country with 1.2 lakh branches across the country. There are 52 insurance companies operating in India; of which 24 are in the life insurance business and 28 are in general insurance business. In addition, GIC is the sole national reinsurer.