Reliance Communications Q1 net profit down 33%
New Delhi, Aug 2: Reliance Communications on Friday reported a 33.33% drop in its net profit at Rs 108 crore for the first quarter ended June 30, 2013. The company had reported a net profit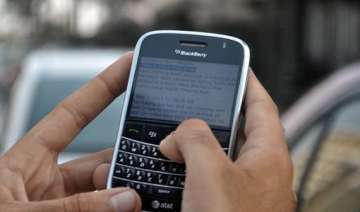 PTI
August 02, 2013 16:07 IST
New Delhi, Aug 2:
Reliance Communications on Friday reported a 33.33% drop in its net profit at Rs 108 crore for the first quarter ended June 30, 2013.
The company had reported a net profit of Rs 162 crore in the corresponding period last financial year.
Total income rose marginally to Rs 5,315 crore for the reported quarter as compared to Rs 5,264 crore for the same period last year.
The company said revenue per minute (RPM) increased to 45.7 paisa, up 4 per cent quarter-on-quarter.
"We have significantly improved RPM with tariff hikes and strong focus on paid and profitable minutes," RCom said in a statement.
The wireless revenue stood at Rs 4,816 crore and wireless Ebitda at Rs 1,314 crore for the reported quarter, a growth of 4.1% and 6.6%,respectively (QoQ). The company termed it as the highest revenue and Ebitda growth in the past 3 years.
The company said it generated operational cash flow of Rs 1,701 crore in the first quarter.