Reliance Industries, BP discover new gas in Cauvery basin
New Delhi: Reliance Industries and its UK-based partner British Petroleum have announced a new gas condensate discovery off the east coast in the Cauvery basin. The energy giant has notified the government and the Directorate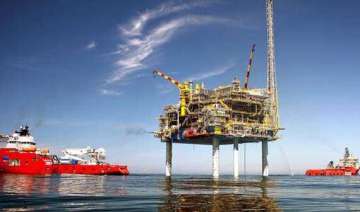 India TV Business Desk
August 23, 2013 11:01 IST
New Delhi:
Reliance Industries and its UK-based partner British Petroleum have announced a new gas condensate discovery off the east coast in the Cauvery basin. The energy giant has notified the government and the Directorate General of Hydrocarbons about the discovery named, D-56.
The discovery, in the deepwater block CY-DWN-2001/2 (CYD5), is situated 62km from the coast in the Cauvery Basin and is the second gas discovery in the block.
RIL is the operator with 70% equity, while BP has a 30 per cent share.
"Well CYIII-D5-S1 was drilled in a water depth of 1,743 meters, to a total depth of 5,731 meters, with the primary objective of exploring Mesozoic-aged reservoirs," the joint statement said
This is the second discovery by RIL after BP came on board in February 2011.