Rupee to strengthen to 60/US$ by March: Crisil
New Delhi: The rupee will gain strength to reach 60 levels against the US dollar by the end of fiscal 2013-14, says Crisil Research.The recovery would be largely led by expectations of current account deficit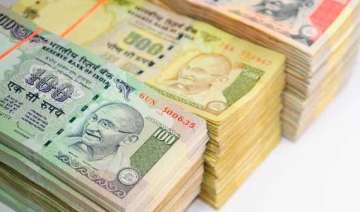 India TV Business Desk
August 23, 2013 17:34 IST
New Delhi:
The rupee will gain strength to reach 60 levels against the US dollar by the end of fiscal 2013-14, says Crisil Research.
The recovery would be largely led by expectations of current account deficit (CAD) falling to 3.9 per cent of GDP in 2013-14 from 4.8 per cent last year. CAD is expected to correct significantly in the second half of the year due to a decline in non-oil imports, including gold, Crisil said in a report.
The research agency also expects the capital inflows to gain momentum in the second half of the year when the steps announced by the Government to attract $11 billion in capital inflows (via foreign borrowings by State-owned financial institutions and public sector oil companies and measures to attract non-resident deposits) begin to materialise, the report said.
"Our revised forecast of CAD at 3.9 per cent of GDP in 2013-14 is lower than our previous estimate of 4.2 per cent mainly due to the expectation of a sharper slowdown in non-oil import growth, led by a nearly 28-30 per cent fall in gold imports," Crisil said.
The Indian currency has fallen close to 20 per cent since May and about 10 per cent in August.