SBH Joins Interbank Mobile Payment Service
Mumbai, Jan 20: State-run State Bank of Hyderabad has joined the Interbank Mobile Payment Service (IMPS) network, which facilitates cellphone-based financial transactions.SBH is the 34th bank to join the IMPS network, the National Payments Corporation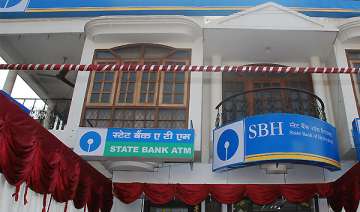 PTI
January 20, 2012 14:23 IST
Mumbai, Jan 20: State-run State Bank of Hyderabad has joined the Interbank Mobile Payment Service (IMPS) network, which facilitates cellphone-based financial transactions.

SBH is the 34th bank to join the IMPS network, the National Payments Corporation of India (NPCI) said in a statement issued here today.

The NPCI provides a central switching, clearing and settlement service for IMPS.

IMPS provides for instant fund transfer between users across the clock and supports multiple channels, including mobile banking, internet banking and automated teller machines, the statement added.