Scamsters on the prowl: Promise WEF membership, jobs via emails
Davos: Looking to dupe people in the name of the World Economic Forum's annual meeting, cyber criminals posing as WEF officials are sending out fictitious e mails offering membership, participation and even offers of employment.The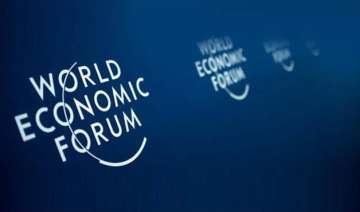 PTI
January 21, 2015 16:49 IST
Davos: Looking to dupe people in the name of the World Economic Forum's annual meeting, cyber criminals posing as WEF officials are sending out fictitious e mails offering membership, participation and even offers of employment.
The circulation of fictitious e mails in the garb of WEF seems to be another avatar of infamous 'advance fee fraud'.
With the World Economic Forum having gained almost a cult status as a jamboree of the rich and the powerful, fraudsters are looking to make quick money by duping people in the name of this annual event.
Over 2,500 people including around 120 from India alone are taking part in this year's summit.
Using real names of WEF's management team, fraudsters are sending out e mails with address suffixes like '@weforum-jobs.org'. The mail asks the recipient to provide passport, bank and other personal details, and finally payment (usually via Western Union or MoneyGram) to the fictitious Forum representative.
"It has been brought to our attention that fraudulent e-mail messages are being sent by individuals purporting to be representatives of the WEF.
"Typically, though not exhaustively, the messages take the form of invitations offering membership, the possibility to participate in Forum events (eg 'Davos 13') as an individual or as part of a 'delegation', or offers of employment. They often ask the potential 'victim' to respond for further information," WEF has warned.
WEF said that such e mails are not its legitimate communications, and are in most cases "a form of advance fee fraud."
Their objective is to mislead victims into paying for a fictitious membership, event registration or "training course" prior to an offer of employment, it noted.
To help general public avoid such fraudsters, WEF organisers have stated that "participation in the Annual Meeting is by invitation only" and is reserved exclusively for its members and invited guests.
Employment opportunities are published on the website of the WEF and are never advertised via unsolicited e mail communications, the organisers said. The Forum does not use Western Union or MoneyGram to receive payments, they added.
"The WEF disclaims all responsibility with respect to any expense, loss, and/or damage of any kind, which might have occurred in connection with any fraudulent membership or event registration invitation," the organisers said.
Advance fee fraud happens when scamsters target victims to make advance or upfront payments for goods, services and/or financial gains that do not materialise.