Sebi to bar wilful defaulters from raising funds
New Delhi: Acting tough against wilful defaulters, market regulator Securities and Exchange Board of India (Sebi) has proposed barring entities declared as wilful defaulters from fund raising via primary markets and taking control of listed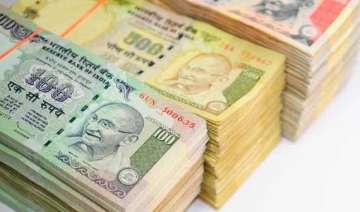 India TV Business Desk
January 06, 2015 15:25 IST
New Delhi: Acting tough against wilful defaulters, market regulator Securities and Exchange Board of India (Sebi) has proposed barring entities declared as wilful defaulters from fund raising via primary markets and taking control of listed entities. Wilful defaulters include companies or individuals who deliberately avoid repayment of dues to lenders despite having the funds.
The regulator proposed that companies in which a promoter, director or a group entity is declared a wilful defaulter should not be allowed to raise money through equity, debt, or non-convertible redeemable preference share issuances. But, these wilful defaulters can raise money through a rights issue or a private share sale to institutional investors.
In a discussion paper issued on Monday, Sebi also proposed that wilful defaulters should not be allowed to take control of other listed entities but can make a counter offer in case of a hostile bid.
"To prevent access to the capital markets by wilful defaulters, a copy of the list of wilful defaulters (non-suit filed accounts and suit filed accounts) are forwarded to Sebi by RBI and Credit Information Bureau (CIBIL)," Sebi said in a discussion paper on the proposed rules for restrictions on wilful defaulters.
Who is a 'wilful defaulter'?
Deliberate non-payment of dues despite adequate cash flow and good net worth
Misrepresentation/falsification of records
Siphoning of funds to the detriment of the defaulting unit
Assets financed either not having been purchased or having been sold and proceeds misutilised
Disposal/removal of securities without bank's knowledge
Fraudulent transactions by the borrower
The market regulator has also proposed to restrict such defaulters from making open offers in other listed entities with the intention of taking control. However, it says, they would be allowed to launch 'counter bids' to fend off hostile takeovers. More important, a company declared a wilful defaulter will be given access to equity capital by way of a rights offering or a Qualified Institutional Placement, albeit "with full disclosures in the offer document", says the discussion paper.
"Restriction of access to the capital market by way of a rights issue may negatively impact operations of the listed company, thereby negatively impacting its share price. Such a measure may not be in the interest of the shareholders. Theoretically, the shareholders should infuse funds if the company is in trouble. Shutting down finance even from own shareholders appears unreasonable," says the paper.
In its discussion paper, the regulator also raised the point that the RBI itself does not classify any entity as a wilful defaulter but is done by a bank or a financial institution as per guidelines issued by the central bank.
Sebi is seeking comments from the public on the discussion paper till 23 January.