Sebi wields new powers; recovers dues in over 100 cases
New Delhi: Using its enhanced powers, capital markets regulator Sebi has managed to recover dues in more than 100 cases over the past one year out of the 500 cases in which attachment orders were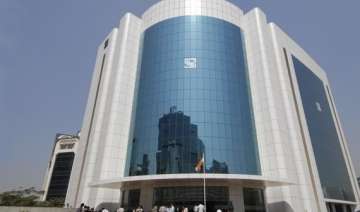 PTI
January 04, 2015 16:17 IST
New Delhi: Using its enhanced powers, capital markets regulator Sebi has managed to recover dues in more than 100 cases over the past one year out of the 500 cases in which attachment orders were passed against various defaulters.
In those 500 cases, Sebi initiated more than 1,700 attachment proceedings and its efforts appear to be yielding results in many of them.
In terms of amount, the regulator has been able to collect about Rs 25 crore from various defaulters.
Securities and Exchange Board of India (Sebi) began initiating attachment proceedings against defaulters, including individuals and companies, in October 2013 as part of greater powers granted to it by the government.
Since then, the regulator has launched 1,756 attachment proceedings for recovery of penalties imposed in as many as 525 cases.
These cases involved recovery of collective penalties totalling close to Rs 2,000 crore, imposed on various entities in matters related to violations of capital market norms.
A senior official said the market regulator has released attachment orders in cases where dues have been paid by the defaulters, while de-freezing the bank and demat accounts, among other assets.
Recovery proceedings by Sebi involve attachment of bank accounts, movable and immovable properties, shares and debentures, among others, against those having defaulted on paying penalties or refund investors' money.
Under the new powers granted to Sebi by Parliament, the regulator can pass orders like search and seizure, attachment of properties, arrest and detention of defaulters.
So far, Sebi has also detained three defaulters and one individual has been sent to civil imprisonment.
Besides bank accounts, Sebi has also, in various proceedings, ordered depositories — NSDL and CDSL — to attach the demat securities accounts of the erring entities.
Apart from that, the regulator has also initiated auction process for sale of attached properties in some cases, including those related to Pyramid Saimira scam and a few found to have raised public funds through illicit schemes in West Bengal.