Selling a property in a slow market? Follow these 7 tips
New Delhi: Selling a property in a slow real estate market can be difficult. Nevertheless, the decision to sell may be necessary or desirable despite market circumstances. Some cases are: when the home's mortgage value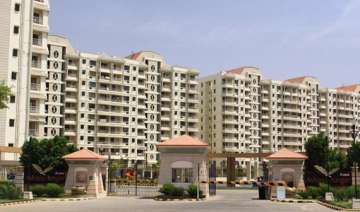 India TV News Desk
January 18, 2015 11:51 IST
New Delhi: Selling a property in a slow real estate market can be difficult. Nevertheless, the decision to sell may be necessary or desirable despite market circumstances. Some cases are: when the home's mortgage value is higher than its market worth; if one has purchased another house and faces difficulties in paying two mortgages; or if one wants to upgrade to a bigger and better house or if there is a need to downsize. Other circumstances such as job relocation and family issues can also necessitate the sale of one's home.
As a rule of thumb, it is never a good idea to sell anything when the market is in a downturn and showing no signs of recovery. With that being said, if there is no alternative but to sell despite unfavourable market conditions, it is not enough to simply list the home and wait for an offer.
The thought to keep in mind in such a situation is that even though the market has decelerated, there are still plenty of homebuyers eager to find a home. There are some key tactics to help increase the possibility of a sale, and these pertain to preparing both the property and one's mind to increase the probability of a sale:
* Know your market
When selling a house on a depressed market, it is very important to understand what is really happening and why it is happening. Understanding gives objectivity, and an objective mind is more conducive towards a successful sale than a desperate one. Above all, it is important to know the true market value of one's home, which is often very different from what ones hopes or thinks it is. Most sellers operate in the dark and are simply offering their property for the price they want, regardless of what other homes in the same location are being sold for or are currently selling for. Undervaluing or overpricing your property while trying to sell it on a slow market is a serious mistake.