After incredible India, Snapdeal not to renew Aamir Khan's contract : Report
New Delhi: India's leading E-commerce player Snapdeal has decided against renewing contract with Bollywood star Aamir Khan as its brand ambassador,the economic times reported." The one-year endorsement, that ends later this month, was extendable by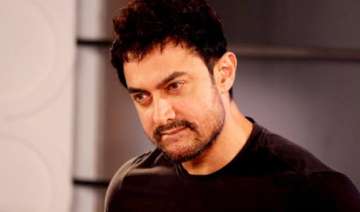 India TV Business Desk
February 05, 2016 11:40 IST
New Delhi: India's leading E-commerce player Snapdeal has decided against renewing contract with Bollywood star Aamir Khan as its brand ambassador,the economic times reported.
" The one-year endorsement, that ends later this month, was extendable by a year deal but the company decided against it," said ET quouted one of the persons with knowledge of the development.
Neither snapdeal nor Khan have reacted to the development.
Snapdeal had stopped using Khan's in its ads after the controversy broke.
The actor's revelation that his wife Kiran Rao had suggested moving out of the country because of the rising levels of intolerance ripped open sentiments and became the biggest talking point on social media.
Khan's comment led to a storm of protest by supporters of the government and a campaign of denigration against the actor.
If the Snapdeal contract isn't renewed, this will be Khan's second such recent experience.
Last month the tourism ministry dropped Khan as brand ambassador of the Incredible India campaign that the actor was associated with since 2009.