StanChart to close equities business globally, cut 200 jobs
New Delhi: Standard Chartered is closing its global institutional cash equities, equity research and equity capital markets businesses, according to an internal memo seen by Reuters on Thursday.The move by the emerging markets bank will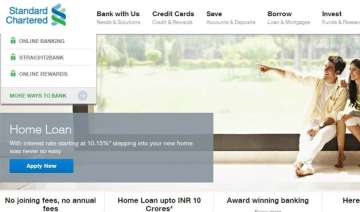 India TV Business Desk
January 08, 2015 11:03 IST
New Delhi: Standard Chartered is closing its global institutional cash equities, equity research and equity capital markets businesses, according to an internal memo seen by Reuters on Thursday.
The move by the emerging markets bank will lead to 200 layoffs in Hong Kong, Indonesia, Korea, India and Singapore. This will be part of a wider plan that will see about 4,000 cuts, half of which were made in the last three months of last year, with the remainder expected during 2015, the bank said.
The cuts should deliver about $100 million in savings in 2016, the bank said in a statement.
The bank has been struggling with rising bad loans after a decade of record profits came to an end in 2013.
A company spokesperson said the decision is purely related to its institutional cash and research business, along with ECM, and does not impact its core strategic aim of supporting the international trade, wealth and fixed income, currencies and commodities (FICC) needs of our corporate and affluent retail client base.
The latest cuts come as the bank steps up its broad re-organisation, involving dumping non-core businesses, cutting jobs and closing branches globally amid falling profits.