Subrata Roy Makes Rs 5,808 Cr Bid For Marriott Hotels
London, Jan 29: Indian billionaire entrepreneur and owner of London's prestigious Grosvenor House hotel Subrata Roy has made a bid for Marriott hotels in the city, being sold by Royal Bank of Scotland for about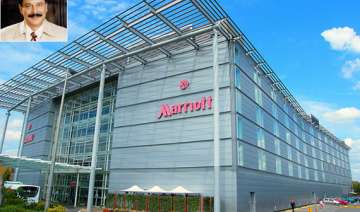 PTI
January 29, 2012 19:37 IST
London, Jan 29: Indian billionaire entrepreneur and owner of London's prestigious Grosvenor House hotel Subrata Roy has made a bid for Marriott hotels in the city, being sold by Royal Bank of Scotland for about 750 million pound (Rs 5,808 crore), according to media reports.

According to a report in The Sunday Times, the 42 four-and five-star properties have attracted interest from a range of potential buyers.

Roy's Sahara Group, which acquired the Grosvenor House a year ago for 470 million pound (Rs 3,275 crore), is vying with the Abu Dhabi Investment Authority and another Indian investor, Blue Post Group, among others.

Jones Lang La Salle, the property agent, and Hawkpoint, a corporate finance firm, are handling the sale, the report said.

RBS took control of the properties after the failure of talks to restructure loans it extended to the previous owner, a consortium that included Quinlan private, the Irish real estate fund, and Delek, an Israeli property investor.

Sahara Group, the Lucknow-based financial services-to-real estate conglomerate acquired the iconic Grosvenor House hotel from the Royal Bank of Scotland.

The 494-room luxury property on London's Park Lane, was once home to the Duke of Westminster.