Sun Pharma shares rally 7% as brokerages raise 12-month target prices
New Delhi, Aug 12: Shares of Sun Pharmaceuticals Ltd rose by 7 per cent on Monday, after the pharma major reported better than expected sales for the quarter ended June 30.As a result, top five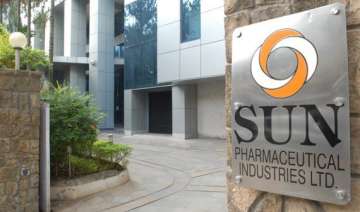 India TV Business Desk
August 12, 2013 10:34 IST
New Delhi, Aug 12: Shares of Sun Pharmaceuticals Ltd rose by 7 per cent on Monday, after the pharma major reported better than expected sales for the quarter ended June 30.
As a result, top five global investment banks like Barclays, Morgan Stanley and Credit Suisse have raised their target price on Sun Pharma.
For the first quarter of FY 2014, sales for Sun Pharma reported a growth of 31.0 per cent YoY mainly driven both by exports and domestic sales.  In India, the company's sales witnessed a rise of over 44 per cent to Rs 849 crore, over the year-ago quarter. The US market, which contributes over half of the company's sales, contributed Rs 2,184 crore.
The company's margins, however, came under pressure due to rise in daily costs.