TCS announces record Rs 2,628 cr one-time bonus on 10th IPO anniversary
Mumbai: In one of the largest-ever employee bonus payouts in the history of India Inc, software exporter Tata Consultancy Services (TCS) yesterday announced a Rs 2,628 crore one-time bonus to staff to mark 10 years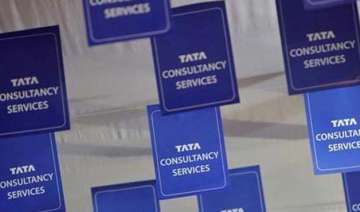 PTI
April 17, 2015 6:55 IST
Mumbai: In one of the largest-ever employee bonus payouts in the history of India Inc, software exporter Tata Consultancy Services (TCS) yesterday announced a Rs 2,628 crore one-time bonus to staff to mark 10 years of its public listing. 
The city-headquartered TCS said all employees who have completed at least one year in service will be eligible for the bonus and will get a reward equivalent of one week's salary for every year of service. As of end March, it had 3,19,656 employees. 
"TCSers are well-known for their ability to execute, innovate and provide leadership in the customers' context. This special reward acknowledges the role they have played in building TCS," Chandrasekaran said. 
TCS delivers more than 60 percent of the total profit of Tata Sons. 
"There was a discussion on the bonus at the board, and I am happy it was considered favourably. The pay-out will be done in April and May. But the company has decided to recognise the liability upfront and provided for it in the March earnings," MD & CEO Natarajan Chandrasekaran told reporters during the earnings announcement this evening. 
The huge payout has resulted in the company reporting a steep 27 per cent decline in net profit at Rs 3,858.2 crore, despite close to 13 per cent rise in revenue at Rs 24,219.8 crore during the March quarter. 
Explaining the rationale for upfront provision for the bonus, TCS Group chief financial officer Rajesh Gopinathan said, "Generally, when the payout is linked to certain objectives getting met, companies amortise the outgo over a long term, but we decided to take it upfront because this is not the case with us." 
When asked about the recent controversy over attrition and its linkage to the bonus, Chandrasekaran avoided a direct reply but said the involuntary attrition continues to remain under 1 per cent but the larger worry for him is the spike in overall attrition which came in at 14.9 per cent in the fourth quarter. 
He attributed the high attrition to the larger demand for trained IT professionals across the board as the business outlook starts look up for companies.