TCS beats RIL in the run of most profitable firm
Chennai: Creating a history in Indian business, Information Technology company - Tata Consultancy Services (TCS) has emerged as the highest net profit-earner in the quarter ended December.It is for the first time that this position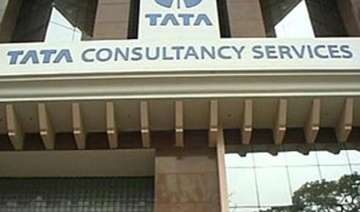 India TV Business Desk
January 20, 2015 8:55 IST
Chennai: Creating a history in Indian business, Information Technology company - Tata Consultancy Services (TCS) has emerged as the highest net profit-earner in the quarter ended December.
It is for the first time that this position has been earned by an IT Company. Since last 23 years Reliance Industries Limited was its well-established winner.  
The IT giant TCS won the position by posting a net profit of Rs 5328 crore for the last quarter of 2014 while RIL, the oil behemoth, reported only Rs 5256 crore.
The latter had been seeing the decline due to the falling crude prices.
According to Shashi Bhushan, a senior research analyst at Prabhudas Liladher Private Limited, "Being the best growth company in an industry with huge growth potential, the performance of TCS is one that is sustainable in the long-run," he told to Times of India.
Even analysts believe that outlook for the commodities and crude sector has currently subdued, hence TCS coming up at the top position marks IT sector as the newly emergent force undeterred by the macro-economic concerns and business cycles.
Commenting on the third quarter performance, TCS CEO N Chandrasekaran said, "We have maintained our momentum in a traditionally weak quarter for the IT industry. Based on our progress this quarter, we are well on our way to post industry-leading growth for FY15."
On the other hand, RIL accepts that the cost of crude oil falling below $40/barrel is almost lesser than the production costs hence the sharp decline.
According to some other industry experts, TCS, a tech company is seeing this victory due to global demands and currency movements, both of which are favourable these days.
Mayuresh Joshi, VP, Institution at Angel Broking says, "The inherent balance sheet strength of TCS commands a greater valuation and the sectors that it primarily caters to also hold it in good stead."