Tech Mahindra Q1 net profit up 27%
Mumbai: IT firm Tech Mahindra reported 27% jump in consolidated net profit at Rs 686.3 crore for the quarter ended June 30, 2013, led by broad-based growth across sectors like manufacturing and media and entertainment.This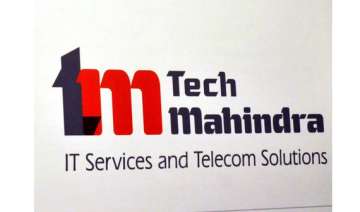 PTI
August 12, 2013 17:40 IST
Mumbai: IT firm Tech Mahindra reported 27% jump in consolidated net profit at Rs 686.3 crore for the quarter ended June 30, 2013, led by broad-based growth across sectors like manufacturing and media and entertainment.
This is against a net profit of Rs 540.5 crore in the same period last year.
Tech Mahindra, part of the Mahindra and Mahindra group, saw revenues at Rs 4,103.2 crore in the reported period, up 21.7% as compared to Rs 3,372.7 crore in the April-June 2012 quarter.
"We have completed one of the largest mergers in Indian corporate space this quarter in a seamless fashion. Our robust performance reinforces our belief in the inherent strength and cross leveraging possibilities," Tech Mahindra executive vice chairman Vineet Nayyar told reporters here.
Tech Mahindra in June completed the merger of Mahindra Satyam with itself to create the country's fifth largest software services firm.
On sequential basis, the consolidated net profit was up 36.2% (before exceptional reversal of impairment provision) as the same stood at Rs 637.7 crore in the January-March 2013 quarter.
In USD terms, revenues stood at $724 million (up 17.7% year-on-year), while net profit was at $121 million (up 22.3% y-o-y).
"We have seen good growth led by manufacturing, which is our second largest vertical after telecom, at 5.7% growth quarter-on-quarter. Media and entertainment grew 8.7%, while retail grew over 6%. Telecom, despite of the accounts not growing significantly, saw q-o-q growth of 2.5%," Tech Mahindra Managing Director C P Gurnani said.
Its total headcount stood at 83,063 for the quarter ended June 30, 2013, of which software professionals accounted for 53,337, BPO at 23,269 and support staff at 6,457. On the client side, Tech Mahindra said its active client count stood at 567 in Q1FY14 vs 516 in Q4FY13.
Tech Mahindra's cash and cash equivalent stood at Rs 3,655 crore as of June 30, 2013.