Top four Sensex companies add Rs 26,896 cr in m-cap, ITC shine
New Delhi, July 7: Helped by spurt in the market value of FMCG major ITC, the combined market capitalisation of top four blue-chip Sensex companies shot-up by Rs 26,896 crore last week.While TCS, RIL, ITC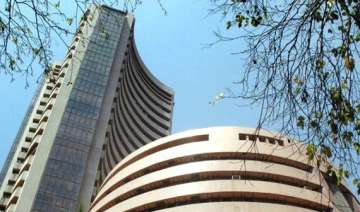 PTI
July 07, 2013 14:27 IST
New Delhi, July 7:
Helped by spurt in the market value of FMCG major ITC, the combined market capitalisation of top four blue-chip Sensex companies shot-up by Rs 26,896 crore last week.
While TCS, RIL, ITC and HUL saw gains in their market value, ONGC, CIL, HDFC Bank, Infosys, HDFC and SBI suffered losses.
The m-cap of ITC soared by Rs 13,986 crore to Rs 2,70,321 crore in the week gone by. During the same period, shares of the company rose by 5.45 per cent to Rs 342.10.
RIL, emerged as the second biggest gainer after ITC as it added Rs 5,948 crore to Rs 2,84,875 crore in its market cap.
HUL's value surged Rs 5,210 crore to Rs 1,31,688 crore, while the m-cap of TCS jumped Rs 1,752 crore to Rs 2,98,936 crore.
In contrast, ONGC took the steepest hit among losers, with its market value plummeting by Rs 12,534 crore to Rs 2,69,882 crore.
SBI lost Rs 4,029 crore to Rs 1,29,603 crore in its m-cap, while CIL's value slipped by Rs 3,695 crore to Rs 1,87,659 crore.
The m-cap of mortgage lender HDFC tanked by Rs 3,129 crore to Rs 1,31,740 crore, while Infosys shed Rs 2,228 crore to Rs 1,40,943 crore and the value of HDFC Bank was down by Rs 261 crore to Rs 1,58,872 crore.
In the ranking of top-10 companies, TCS was at number one position, followed by RIL, ITC, ONGC, CIL, HDFC Bank, Infosys, HDFC, HUL and SBI.
The BSE benchmark index Sensex last week moved up by 100 points to 19,495.82.