TRAI slams Facebook's 'I support Free Basics' campaign, calls it wholly misleading
New Delhi: The Telecom regulator TRAI on Monday slammed the tech-giant Facebook for the way it ran the social media advertisement campaign to safeguard its zero-rating platform 'Free Basics'.In a strong worded letter, TRAI maintained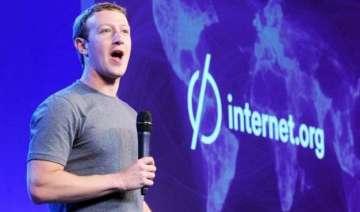 India TV Business Desk
February 08, 2016 18:18 IST
New Delhi: The Telecom regulator TRAI on Monday slammed the tech-giant Facebook for the way it ran the social media advertisement campaign to safeguard its zero-rating platform 'Free Basics'.
In a strong worded letter, TRAI maintained that Facebook has been silent on whether it had conveyed the full text of the regulator's message to users who had supported Free Basics.
Significantly, TRAI had requested Facebook to make sure that supporters of Free Basics should answer the four questions raised in the paper and not simply back one platform.  
Facebook had tied up with Reliance Communications to establish 'Free Basics' in India. The scheme offered free access to a limited number of websites. The service was blocked in India after TRAI issued a paper questioning the legitimacy of differential pricing for some content services by ISPs.
TRAI's letter reads, "In light of the tangential natures of the responses by the users to the questions asked, the communication of the text was vital to demonstrating and ensuring that those who are responding to TRAI are making informed decisions."
In the statement, TRAI further states that Facebook has failed to communicate the full text of Telecom regulator's message to the user, despite two specific requests.  
Facebook, in response to TRAI, has issued a statement saying the company had cooperated with telecom regulator's request. The tech giant said that over 1.4 million Indians responded with revised comments to address TRAI's questions.
 
Facebook founder Mark Zuckerberg has maintained that it is "not sustainable to offer the whole internet for free".