Unitech Q1 net up 37% at Rs 62.89 crore
New Delhi, Aug 6: Realty firm Unitech on Tuesday reported 37 per cent increase in consolidated net profit at Rs 62.89 crore for the quarter ended June on higher sales and lower finance costs.The company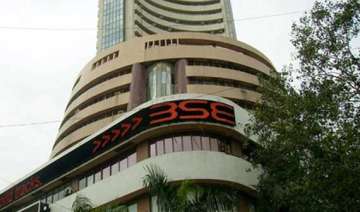 PTI
August 06, 2013 17:27 IST
New Delhi, Aug 6:
Realty firm Unitech on Tuesday reported 37 per cent increase in consolidated net profit at Rs 62.89 crore for the quarter ended June on higher sales and lower finance costs.
The company had posted a net profit of Rs 45.87 crore in the year-ago period.
Net sales during April-June quarter rose by 40.42 per cent to Rs 572.57 crore as against Rs 407.74 crore in the corresponding period of last fiscal.
The company's finance cost has declined to Rs 5.73 crore from Rs 11.67 crore in the period under review.
Unitech achieved sales bookings of 0.67 million sq ft at an average realisation of Rs 6722/sq ft. "Total value of sales bookings is Rs 450 crore".
"Project execution continued to be the key focus area and the company delivered over a million square feet of completed property during the quarter ? highest in any quarter during the last two years. The company has a healthy balance sheet with a net debt to equity ratio of 0.52," Unitech Managing Director Sanjay Chandra said.
In line with its revised strategy, Chandra said the company has commenced construction at a few sites where it plans to launch new projects.
"These projects once launched are expected to bolster the sales performance. This strategy will also boost the average price realisations of our projects," he added.
During the first quarter, Unitech launched projects totalling an area of 0.32 million sq ft and delivered 1.05 million sq ft of completed area.
Unitech's share price fell by 5.71 per cent to Rs 14.85 apiece on BSE in late afternoon trade.