Use public buildings for optical fibre project: Department of Telecom
New Delhi: To speed up the national optical fibre network (NOFN) project, DoT has advised officials to use public buildings such as post offices, railway stations and schools in case gram panchayat offices are not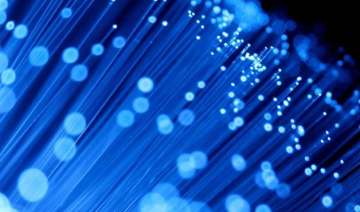 PTI
January 02, 2015 16:58 IST
New Delhi: To speed up the national optical fibre network (NOFN) project, DoT has advised officials to use public buildings such as post offices, railway stations and schools in case gram panchayat offices are not available to carry out the work.
The Department of Telecom has advised them to explore the option as various circle heads have complained that a large number of gram panchayat buildings are not in good condition or not available for the project and lack electricity supply.
BSNL CMD AN Rai, who attended a recent review meeting of NOFN, told PTI that the option of using government buildings is being explored.
"In the last two months, the work has progressed very well," he said.
To fast-track the project, DoT has also warned of action against those officials who are not taking decisions or delaying it.
Telecom Secretary Rakesh Garg has stressed upon the need to improve decision making and directed that administrative action be taken against officials delaying the project.
The project aims at providing the basic infrastructure for the Digital India programme.
NOFN aims to provide high-speed broadband connectivity to 2.5 lakh gram panchayats by December 2016 and the estimated cost of the project is over Rs 20,100 crore.
Government had set a target to roll out optical fibre network across 50,000 village panchayat by the end of this financial year, 1 lakh by March 2016 and another 1 lakh by end of 2016.