Vodafone case: To maintain investment friendly image government not to appeal against the order
New Delhi: The government on Wednesday decided not to appeal against the Bombay High Court order granting tax relief to Vodafone.The step has been taken to maintain the stable and investment friendly regime to investors."The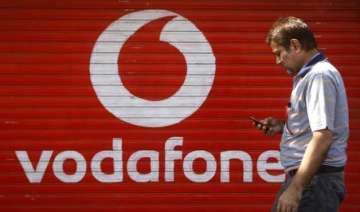 India TV Business Desk
January 29, 2015 9:53 IST
New Delhi: The government on Wednesday decided not to appeal against the Bombay High Court order granting tax relief to Vodafone.
The step has been taken to maintain the stable and investment friendly regime to investors.
"The government ... wants to convey a clear message to investors that this is a government where decisions will be fair, transparent and within the four corners of law," communications minister Ravi Shankar Prasad said.
The government's decision, taken with a view to avoid "fruitless litigation", will provide a breather to several multinationals which are engaged in similar tax disputes with the Income Tax department. Besides Vodafone, these companies include Shell, IBM and Nokia.
According to an official statement, the Cabinet also decided to accept all other "orders of courts, ITAT (Income Tax Appellate Tribunal), DRP (Dispute Resolution Panel) in cases of other taxpayers where similar transfer pricing adjustments have been made and the courts, ITAT, DRP have decided or decide in favour of the taxpayer".
Cellular Operators' Association of India's (COAI) director general Rajan S. Mathews told IANS: "We applaud the principle on the basis of which the government took this decision. It is a clear signal to the investors. It will help bring in more foreign direct investment in the sector."
COAI is the business association of GSM players in India.
The case pertains to 2009-10 and 2010-11, wherein Vodafone India Services Private Limited (VISPL), a wholly-owned subsidiary of Vodafone Teleservices (India) Holdings Ltd, Mauritius, issued shares to the parent company at a premium of Rs 8,509 per share. It received a consideration of Rs 246.30 crore from the parent company.
According to VISPL, this was an "international transaction". However, the transfer pricing officer (TPO) made an addition of Rs 1,397 crore to VISPL's total income, alleging that the company had underpriced the shares. The dispute resolution panel upheld the TPO's decision.