WhatsApp voice calling functioning on android now, iOS to come soon
New Delhi: Finally after much wait, those using WhatsApp on Android are being able to use its newly-launched voice-calling feature.WhatsApp started rolling out the feature for Android almost two weeks ago although it wasn't working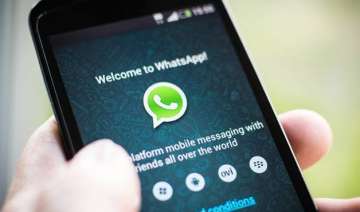 India TV Business Desk
April 01, 2015 9:23 IST
New Delhi: Finally after much wait, those using WhatsApp on Android are being able to use its newly-launched voice-calling feature.
WhatsApp started rolling out the feature for Android almost two weeks ago although it wasn't working since then, however, since yesterday the feature has started working and people are able to use the feature and make calls to each other.
The feature is awaited for the iOS users.
Even though the feature is now live for Android, users need an invite from someone who has the feature running for them to get started or alternatively, a call from the person already having the voice-calling feature.
WhatsApp version 2.12.19 does include the calling feature, according to Android Police. But that version is available only as an APK file (Android application package), which is not as easy to install as an app downloaded directly from Google Play. Version 2.12.19 is the latest one available through the APK.
So if you really want to trade phone calls with a fellow WhatsApp user, your best bet is to download the version 2.12.19 APK file or call up that person. And, the feature will get installed in the application.
Now owned by Facebook, which paid $19 billion to acquire it, WhatsApp started as a basic text-messaging app but one that also offered the ability to leave voice messages. This new calling feature will add glory to the messaging app.
The company has been promising to add a phone-calling feature, which would give the app the leverage to compete against similar services such as Skype and Viber.
Though in starting it had some technical glitches but with the passing time it is expected to get better.