Over 250 companies appoint women directors on Tuesday to meet Sebi deadline
Mumbai: Waking up at the last moment, over 250 companies including from Adani and Essar Groups, appointed women directors to meet the Sebi deadline of Tuesday midnight for having at least one female board member,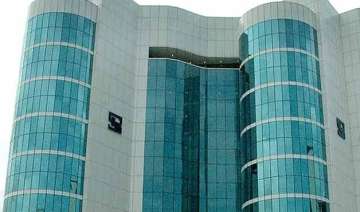 PTI
01 Apr 2015, 11:35:43 AM IST
Mumbai: Waking up at the last moment, over 250 companies including from Adani and Essar Groups, appointed women directors to meet the Sebi deadline of Tuesday midnight for having at least one female board member, even as some PSUs were seen lagging behind.
The companies have, however, mostly appointed wives or daughters of their promoters or top executives, while some have also replaced their independent directors with their female family members, mainly wives, daughters or sisters.
Among the large Sensex and Nifty companies, the three non-compliant firms till late evening were ONGC, PNB and BPCL - all of them public sector entities, as per the status update report submitted by exchanges to Sebi. It could not be ascertained whether these companies made compliance with Sebi norms later in the night.
Overall, more than 1,000 listed companies did not have even one woman director till late hours, but most of them were small and little-known entities including those below the threshold equity capital base of Rs 10 crore for these norms.
More than 250 companies however, appointed women directors today. The numbers can rise further as board meetings were scheduled till late night to comply with the norms, which were first announced in February 2014 with an initial deadline of October 1, 2014. It was later extended by 6 months.
On Tuesday too, meetings continued till almost midnight and nearly 200 companies made such appointments as part of last-minute rush that began late last week after a stern warning from the regulator.
Wednesday onwards, the companies without a woman director may face penal action under the Sebi regulations, as also under the Companies Act, including monetary fines. While Sebi norms provide for penalty of up to Rs 25 crore, the penalty under the Companies Act can be from Rs 5,000 to Rs 5 lakh.
Sources said the stock exchanges were asked by Sebi to submit a compliance status on Tuesday, while a final update would be provided on Wednesday after taking into account late-night filings. Subsequently, Sebi will look into the final compliance status and begin the process for undertaking necessary action against the non-compliant companies.
Similar action would be initiated by the Corporate Affairs Ministry for non-compliance to the Companies Act provisions.
The companies which appointed women members on their boards as independent directors today included Adani Power, Adani Ports and SEZ, Essar Oil, Golden Tobacco, Prime Capital Market, Linc Pen and Plastics and Kohinoor Foods.
Other companies that announced appointments of women directors today were GVK Power, Dhampure Specialty Sugars, Ashoka Buildcon, ABG Infralogistics, Surya Roshni Ltd, Bharati Shipyard, India Home Loan Ltd, Landmark Property, Donear Industries Ltd and Nitesh Estates.
At least 80 companies on Tuesday announced appointment of women directors as independent board members, while another 110 appointed non-independent female directors. There are more than 5,000 companies listed on the BSE, while NSE has nearly 1,650 entities on its platform.
Till evening, nearly 200 NSE-listed companies were yet to comply, while the number could be higher at the BSE. However, nearly half the appointments made by the companies were of the persons from within the families of the promoters or top executives.
The companies that have decided to appoint women directors as independent members of their boards seem to have preferred bankers and chartered accountants, shows an analysis of the announcements made by listed firms in last few days.
A few companies, such as United Breweries Holdings Ltd, have opted for a foreign national to be appointed as a woman director, while many of them have decided to promote a senior management personnel to the board. To meet the deadline, many firms are appointing the same women executives on boards of their various group companies.
Some companies have, however, expressed their inability to meet the deadline, while citing reasons ranging from a sudden exit of existing women directors to 'lack of quorum' in their board meetings to make an appointment.
Sebi has warned of strict penal action against the firms that fail to comply, while Chairman U K Sinha recently said it was "really shameful" that many companies were not being able to appoint even one woman director. The companies are required to appoint women directors as per the new Corporate Governance regime ushered in by Sebi in 2014, which also included various measures with regard to independent directors and top management salaries to safeguard the interest of small investors.
Earlier, the new regime was applicable to all the listed firms. Sebi later exempted smaller companies -- those having equity share capital of up to Rs 10 crore and networth not exceeding Rs 25 crore, as also those listed on the SME platforms of the stock exchanges -- from the mandatory compliance "for the time being".