Xiaomi Mi5 to launch in Windows 10 Mobile variant: Reports
New Delhi: Xiaomi, the world's third biggest smartphone maker, could launch its Windows 10 Mobile variant, the Mi 5 in India. The specifications of the upcoming phone would be the same as its Android variant.Although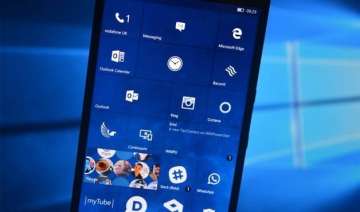 India TV Business Desk
February 02, 2016 19:41 IST
New Delhi: Xiaomi, the world's third biggest smartphone maker, could launch its Windows 10 Mobile variant, the Mi 5 in India. The specifications of the upcoming phone would be the same as its Android variant.
Although there is no confirmation of rumours regarding the launch on part of the company, there are indications that this could eventually turn out to be true based on the history of both 'Xiaomi' and 'Microsoft'.
Xiaomi is not new to Microsoft's operating system. The Redmond-based tech giant already has a window 10 Mobile in the form of the Xiaomi Mi 4.
Based on preliminary leaks, Xiaomi Mi 5's specifications include a 5.2-inch display with either full-HD or QHD resolution. The handset is rumoured to come in two memory and storage versions 3GB of RAM with 32GB inbuilt storage, and 4GB of RAM with 64GB storage.
Mi 5 will be made available in Qualcomm's latest Snapdragon 820 chipset and will support a 1080p display.
The phone will also support dual-SIM functionality and Near Field Communication (NFC) system, which is a high frequency wireless communication technology that enables the exchange of data between devices over about a 10 cm distance.