Yahoo! pours $1 billion on product development; eyes tech to lure users
New Delhi: Technology giant Yahoo! invested $1 billion in 2013 on product development to beef up its media, news and entertainment offerings to serve advertisers and consumers better as it takes head on giants like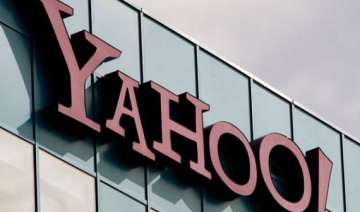 PTI
March 02, 2014 17:07 IST
New Delhi:
Technology giant Yahoo! invested $1 billion in 2013 on product development to beef up its media, news and entertainment offerings to serve advertisers and consumers better as it takes head on giants like Google.
Also, the California-headquartered company went on an acquisition spree, acquiring as many as 28 start-ups last year, as it looks to grab consumers' attention, especially those using mobile handheld devices.
CEO Marissa Mayer, who joined the firm in 2012 to revive its declining fortunes, has been working on "re-imagining" Yahoo's core businesses across search, communications, media and video.
"Product development expenses for 2011, 2012, and 2013 totaled approximately $919 million, $886 million and $1 billion, respectively, which included stock-based compensation expense of $81 million, $74 million and $83 million, respectively," the firm said in a US SEC filing.
Yahoo! continually launches, improves and scales products and features to meet evolving user, advertiser and publisher needs. Most of the software products and features are developed internally by the employees, it added.