#TeriPehnDi : Don't dare to miss the first ever EDM Punjabi track
We know Punjabiyaan Di Battery always charge rehndi hai, but here is something to even further charge them up.The first ever hardcore EDM Punjabi track "Teri Pehn Di" has just rolled out, and natives are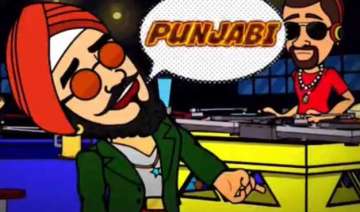 India TV News Desk
April 07, 2015 19:53 IST
We know Punjabiyaan Di Battery always charge rehndi hai, but here is something to even further charge them up.
The first ever hardcore EDM Punjabi track "Teri Pehn Di" has just rolled out, and natives are simply loving it. Listening to the peppy lyrics and drop beat music would instantly tune you into the party mood that you would never want to come out from.
Starting a new trend in India, D Soldierz uploaded this crazy song today on YouTube. This party song comes with an amazingly crazy video featuring a Sardar character, which is as crazy as the song is.
And you will love the way he swears "Teri Phen Di" every time anyone takes panga (mess) with him.
Adding to the tracks popularity, the song has gained hefty mileage on the social media platforms. The hashtag #TeriPehnDi is currently trending on twitter with thousands of tweets, pictures, and videos pouring in every minute.
Well if the trend continues, time is not very far when people will say good bye to Hardwell and Avicii.
Listen to Teri Pehn Di here: