Watch out! Obama's rendezvous with 'seven' Bollywood characters
US President Barack Obama will be visiting India next week for Republic Day celebration, and here's why we think this second trip down here would be a special one for him.Since he is heading to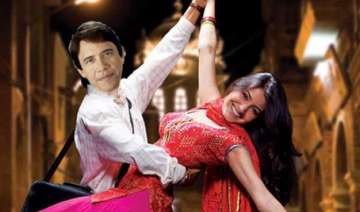 Rakesh Jha
January 25, 2015 13:26 IST
US President Barack Obama will be visiting India next week for Republic Day celebration, and here's why we think this second trip down here would be a special one for him.
Since he is heading to strengthen ties with our culturally-diverse country, his journey would not be complete one without understanding what Bollywood means to India.
From Oprah Winfrey, Steven Speilberg, Robert Di Niro to even British Royal couple Prince Charles & Camilla Parker Bowles, none could get away from being enthralled by B-Town. 
Apart from signing MoUs with Narendra Modi, we believe Mr. Obama should not miss the opportunity to explore the current wave of change in Indian cinema.
There is no dearth of characters in our films, but we have picked up some unique ones for his rendezvous.
1) Bodyguard Lovely Singh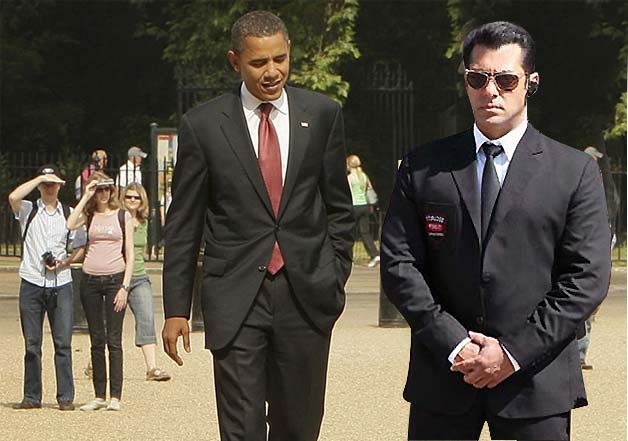 With Bhai at his disposal, Obama will not have to worry about X, Y or Z level security.

2) Rizwan  Khan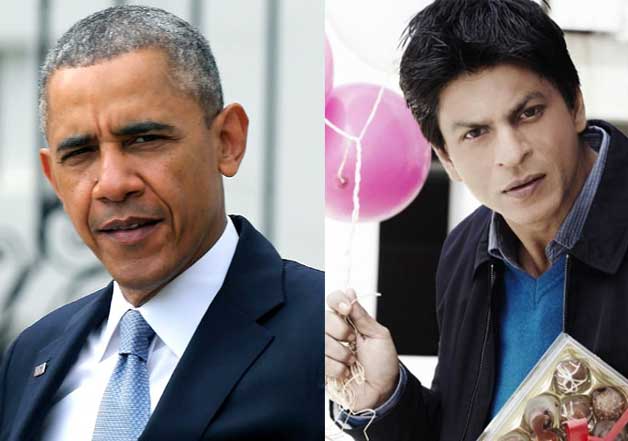 Obama can assure him, "Maan gaye bhai, your name is Khan and you are not a terrorist." You are the 2nd highest earning star in the world and unlike you, your movies are autistic.
 
3) Babuji Alok Nath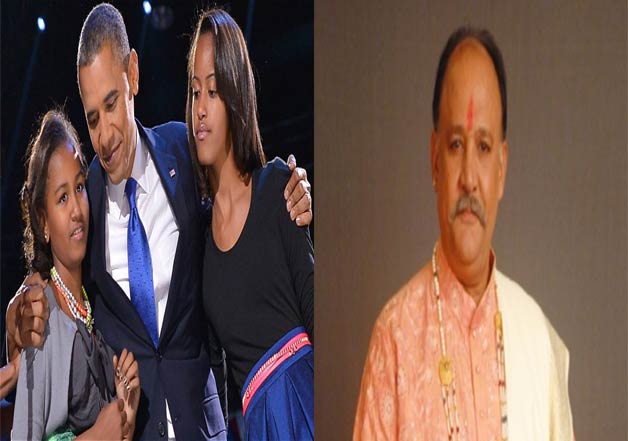 Obama can definitely learn some 'sanskaars' from our Babuji and not to forget his daughters aren't married yet; so there it is the biggest concern for Babuji, who else would teach Obama (or would say 'Do') the kanyadaan.

4) Sunny Paaji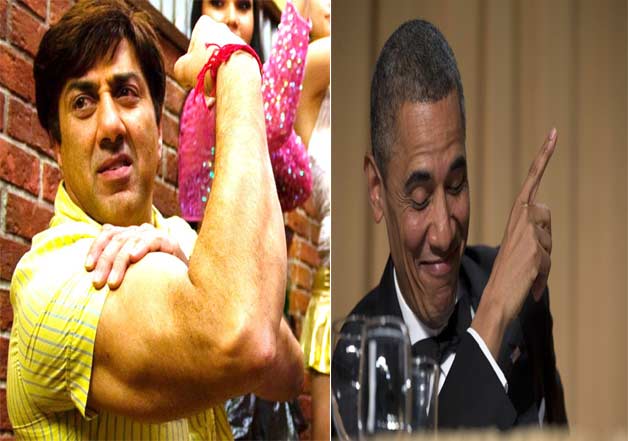 Only in India, 'dhai kilo ka haath' is used as a unit of measurement for men's power and given the persistent rise in cases of terror, our Sunny paaji can be of great help. Besides, Obama can use his movies to torture the terrorists.
 
5) Chatur Ramalingam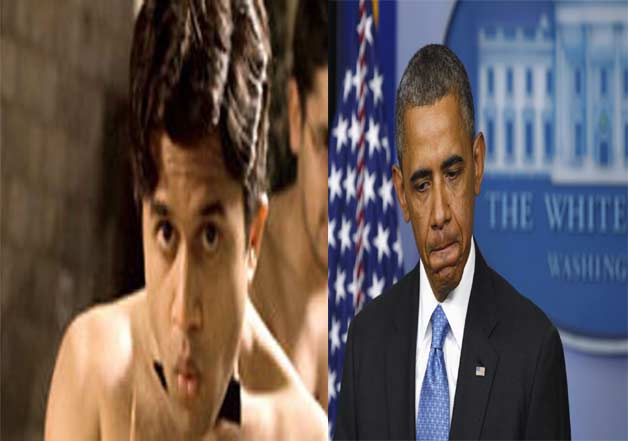 With Chatur by his side, he can try his hand on some Hindi poetry, and the mysterious 'Art of Fart'. He can also take lessons on how to do 'Chamatkaars' in India.
6) Crime Master Gogo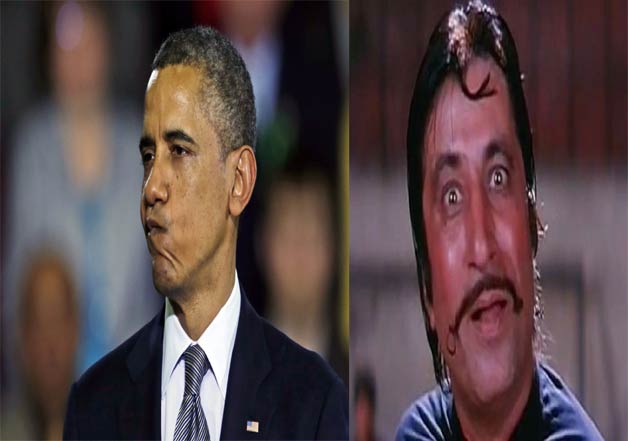 Well , how could a stint in bollywood be complete without meeting the great crime master GoGo . Mr. president must have heard of the legends of Gogo ( gogo ke karnaame).

7) Shehenshah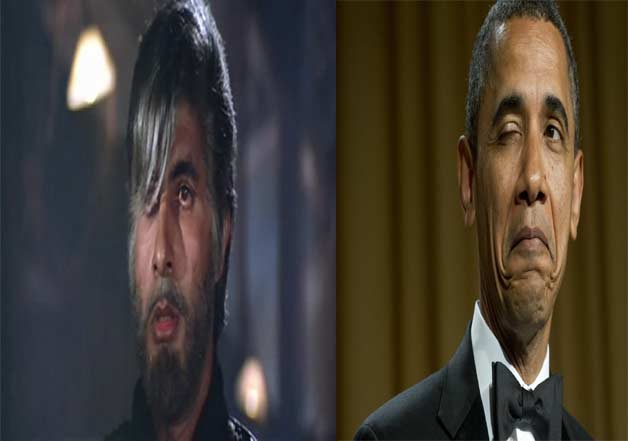 Meeting Shehenshah is not an easy task, Obama will have to wander in dark (Andheri raaton mein) and look for him in remote places (Sunsaan rahon par), although nowadays he could be found at the studio of KBC.