No Comparison: 7 reasons why 'Dangal' will always be above Salman's 'Sultan'
Ever since the trailer of 'Dangal' was released it was being compared to Salman Khan starrer 'Sultan'. Though both the movies have different story lines, and it's unfair to compare them but do you think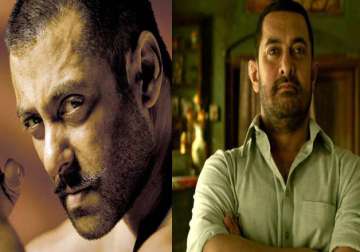 India TV Entertainment Desk
New Delhi
December 26, 2016 18:51 IST
Ever since the trailer of 'Dangal' was released it was being compared to Salman Khan starrer 'Sultan'. Though both the movies have different story lines, and it's unfair to compare them but do you think Aamir Khan's film will easily be defeated in any kind of comparison. In India, people are religious followers of Salman's movie but when it comes to acting, even Salman couldn't stop praising his close friend Aamir.  Here are some reasons why 'Dangal' will always be a better film than Sultan.
So, with powerful story and wonderful acting, Aamir's 'Dangal' is way ahead 'Sultan'.
1. Both 'Dangal' and 'Sultan' have managed to enter the coveted 100 crore club within three days of its release. Unfortunately, Aamir khan starrer couldn't broke the first day collection of 'Sultan' that was Rs 36 crore.
2. Here the important point is though movies have grossed well, but critics have only sang the praises of 'Dangal' whereas in case of 'Sultan' the movie received whistles in the theatres but critics didn't seem impressed with Salman.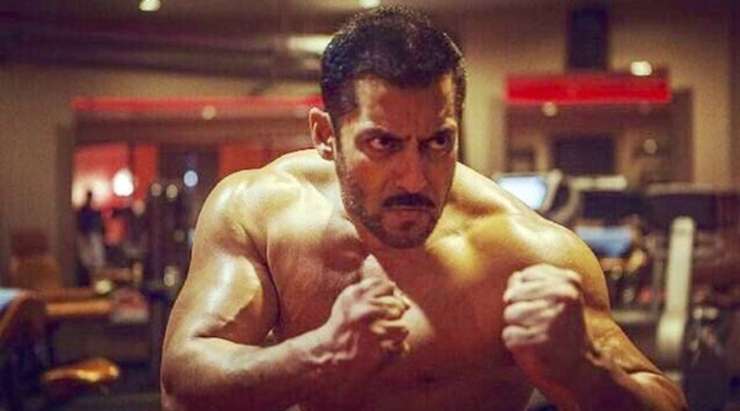 Salman Khan- India Tv
3. 'Sultan' portrayed the clichéd love story of a wrestler and his fight with himself. The old formula of people meeting, falling apart and then coming back together is already been seen by the audience. So there was nothing new in the story line apart from the wresting background. Whereas 'Dangal' was the story of Mahavir Singh Phogat, a father who struggled hard to make her daughters world champions in the male dominated society. The idea of biopic itself aroused the curiosity to watch it.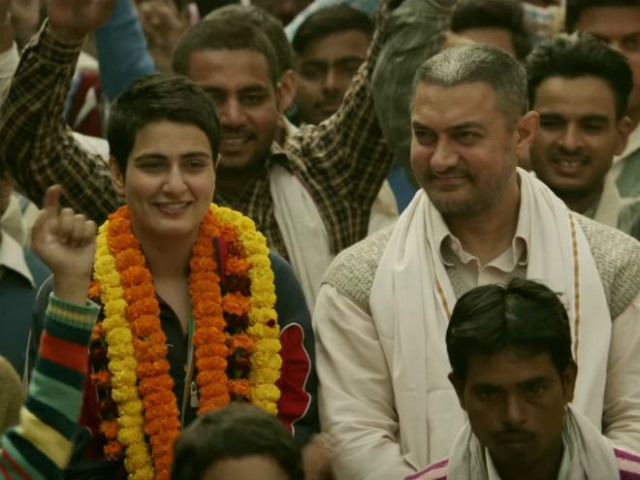 Dangal- India Tv
4. Both the actors worked hard physically for their roles in their flicks. Aamir shocking transformation video is known to all and even Salman looked convening as a wrestler. But when it comes to acting, Aamir was far better.
5. Salman and Aamir, both, were seen speaking Haryanvi in the movie. Salman, however, never learned the dialect, instead he was repeating the dialogues as narrated from the background. Aamir, on the hand, gave quality time to perfect that language for his role in the movie. 
6. In 'Sutan' Salman was seen romancing a popular face, Anushka Sharma but in 'Dangal' Aamir was the only star, but the fims has given two amazing actresses to the industry in the form of Sanya Malhotra and Fatima Sana Shaikh.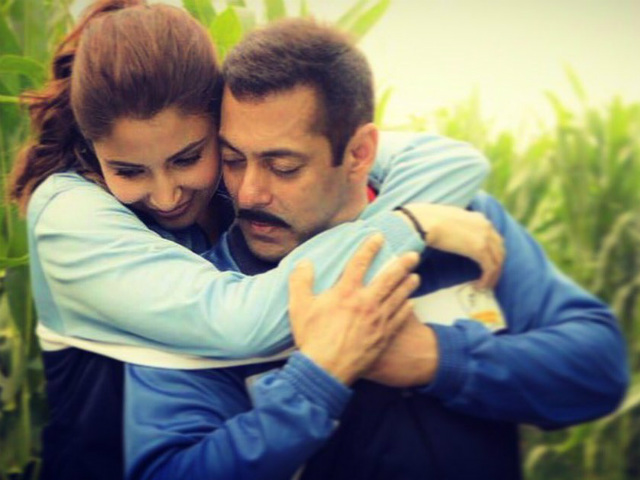 Sultan- India Tv
7. Bad reviews can never affect Bhaijaan's popularity as contrary to them Salman's films have earned a good amount. Aamir is called Mr. Perfectionist for a reason; his performances have always received positive word of mouth.
So, with powerful story and wonderful acting, Aamir's 'Dangal' is way ahead 'Sultan'.