After 'Dangal', Fatima Sana Sheikh becomes a wresting fan
Actress Fatima Sana Sheikh who is gearing up for the release of her upcoming film 'Dangal' alongside superstar Aamir Khan, says that after going through the intense training of wrestling for the flick, she now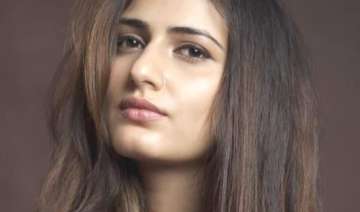 India TV Entertainment Desk
New Delhi
December 16, 2016 15:38 IST
Actress Fatima Sana Sheikh who is gearing up for the release of her upcoming film 'Dangal' alongside superstar Aamir Khan, says that after going through the intense training of wrestling for the flick, she now understands the sport better. She further added that she has also started loving the sport.
The lady is essaying the role of wrestling champion gold medallist Geeta Phogat in the film.
Fatima told IANS here: "I have always been a movie buff and had no interest in any games and sports. I do not even watch cricket, which is one of the favourite games of most of my friends. However, I have become a wrestling fan after 'Dangal'. As an audience, I watch the game sitting at the edge of the seat and scream as if I am in it.
"I get excited while watching any wrestling match now."
The actress went through eight months of training as part of her preparation to play Geeta's character in the film.
Working with Aamir Khan helped her to understand the craft of acting better, she said adding that it is creatively challenging to do small scenes and sequences in a film.
"I found it more challenging to act in a small scene, especially if it has no dialogue and if it is a close-up with only expressions. When you are doing a long scene, you have a dialogue and interaction to narrate the character.
"But making sense out of facial expression and reacting is difficult. Having said that, I think such challenges are good for learning," said Fatima.
Asked about her favourite scene of the film, Fatima said: "There is a scene where Babita celebrates for Geeta after she wins a match. I know as Fatima that those reactions and emotions were as genuine as it could be for Sanya (Sanya Malhotra who plays Babita in the film) because we share a strong emotional bonding.
"She is not only my co-actor, but a very close friend."
Starting her career with the film "Chachi 420" as baby girl Bharti, Fatima has acted in various television series and has featured in small roles in films like "Tahaan", "Bittoo Boss" and "Akaash Vani", among others, before getting her big break with "Dangal".
Directed by Nitesh Tiwari, "Dangal" is releasing on December 23.
(With IANS Inputs)