'Anaarkali of Aarah': Chopped scenes of Swara Bhaskar leaked, director fears for the film
Actress Swara Bhaskar's upcoming film 'Anaarkali of Aarah' has become the new victim of piracy as few chopped scenes of the film were leaked online on Tuesday. The director of the film Avinash Das is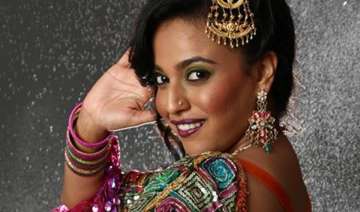 India TV Entertainment Desk
New Delhi
March 08, 2017 12:48 IST
Actress Swara Bhaskar's upcoming film 'Anaarkali of Aarah' has become the new victim of piracy as few chopped scenes of the film were leaked online on Tuesday. The director of the film Avinash Das is afraid that the movie may get leaked online before its release.
Avinash who is making his directorial debut with the film revealed that if a movie like 'Udta Punjab' can be leaked then there is threat to his film as well.
"It is sad. I now fear the entire film might be leaked online before the release. If the censor copy of 'Udta Punjab' could be leaked, the threat looms large for my movie as well," he said.
He further said that many people had the footage of the film and one among them has done this.
The video showed three scenes that were asked to remove by the Central Board of Film Certification. First scene featured Pankaj Tripathi and Swara Bhaskar , in another one, the actress was seen naked from the back, the third one showed Sanjay Mishra harassing Swara.
Now as few scenes are doing rounds on social media, it is still to be known what precautions makers are taking to prevent the movie from getting leaked.
'Anaarkali of Aarah' revolves around a folk singer from Arrah district in Bihar. The movie is scheduled to release on March 24.