Birthday Special: From her father's reaction on her relationship to spat with mother, Hema Malini reveals deep secrets
Blast from the past: Hema Malini reveals her deepest secrets on India TV's show Aap Ki Adalat.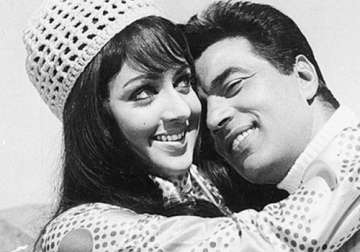 Written by: Shalu Singh
New Delhi
October 16, 2017 17:10 IST
Veteran actress Hema Malini is celebrating her 69th birthday today. So far, the 'Dream Girl' of Bollywood has entertained us in numerous ways. From being a skilled actor and dancer to doing her duties as a politician, she has carried her responsibilities very well. Hema, for whom age is just a number still amazes us with her good looks and fitness. The Padma Shri recipient has given us various blockbusters including epic movies such as Sholay, Seeta Aur Geeta, Satte Pe Satta, etc. On her birthday, we couldn't help but watch an old episode of Aap Ki Adalat with Hema Malini again. While talking to Rajat Sharma on India TV's talk show Aap Ki Adalat, she revealed many hidden secrets of her life
LOVE STORY WITH DHARMENDRA
Hema Malini and Dharmendra first shared the screen in 1970 film Sharafat. In Aap Ki Adalat, the actress said that she never thought during her first meeting that she would be spending her life with Dharmendra. Revealing her father's reactions, she said, ''My father was angry because Dharmendra was already married''. She also recalled shooting days of 1976 movie Charas when her father intentionally used to sit in middle of her and Dharmendra in a car. However, the actor somehow managed to sit beside her lady love. Those were cute and lovely moments, said the evergreen actress.
DREAM GIRL IMAGE
When a lady from the audience asked her the secret behind her 'dream girl' image, she bestowed the credit onto almighty. ''As I am a dancer, I have to often come on stage and it requires a proper figure. In order to maintain that, I do yoga and exercise besides paying attention to my diet,'' she said.
SPAT WITH MOTHER?
Hema Malini's mother always used to accompany her to the sets of her movie. ''She used to guide me and sometimes more than what is required,'' Hema said on Aap Ki Adalat. When asked if she fought with her mother, she cleverly dodged the question saying it was being difficult for her to manage the director and her mother. Hema also said that she felt very awkward to do intimate scenes in front of her mother.
STRUGGLING DAYS
Hema Malini was rejected by Tamil director CV Sridhar for being too thin. She was then 14 years and the makers wanted a plumpy heroine. She said in the show, ''My mother wanted me to be an actress. At that time there were no film institutes. I learnt from that rejection and put my 100%.