Disha Patani: I love diamonds, but can't afford them
Disha Patani, who will be seen with Tiger Shroff in Baaghi 2, said that she loves diamonds, but can't afford to buy them as of now.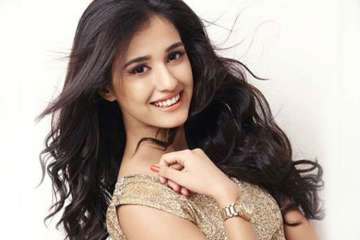 Reported by: IANS
New Delhi
November 30, 2017 19:00 IST
Disha, who was present at the preview of Forevermark and Om Jewellers' festive collection here on Wednesday said, "Personally, I like diamonds, but as of now, I can't afford to buy it. And as I mostly go to the gym and other places, I don't get a chance to wear diamonds. But of course, I love diamonds."
On her personal style statement, Disha said: "I just wear what I like and I don't like to know much about style and what's going on in fashion. What I like, I usually wear that. Plus, I have a great team of make-up men and stylist, so they always come up with new ideas."
Her upcoming projects include Tamil film "Sanghamitra" and then "Baaghi 2".
"I am going to start the shooting of 'Sanghamitra' from next month and we are halfway through the 'Baaghi 2' shoot. It is shaping up well. Everybody is working hard on it, so let's see," Disha told the media.