Gurmehar Kaur row: Here's how funny man RJ Naved reacted, see video
Fondly known as the Comedy King of radio, RJ Naved recently opened up and reacted on Gurmehar Kaur row, which has taken the nation by storm. While celebrities such as Randeep Hooda, Javed Akhtar and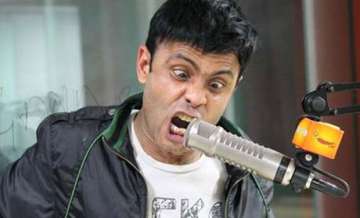 India TV Entertainment Desk
New Delhi
March 04, 2017 16:47 IST
Fondly known as the Comedy King of radio, RJ Naved recently opened up and reacted on Gurmehar Kaur row, which has taken the nation by storm. While celebrities such as Randeep Hooda, Javed Akhtar and Virender Sehwag reacted to the issue in an aggressive manner, Naved chose humour requesting people to ditch hatred and spread love instead.
Taking his usual funny side, Radio Mirchi's RJ Naved made aYouTube video in which he has some special request for Delhi University student Gurmehar Kaur and popular cricketer Sehwag who were recently involved in an unpleasant banter involving nationalism.
The RJ requested nationalists as well as anti-nationals not to waste paper on writing messages that resulted in agitation and caused controversies. 
Naved's video resembled Gurmehar's video where he wrote his message on papers. 
He said, "If we will save paper, we will be able to save humans and only then nationals and anti-nationals will survive. So, don't fight among each other." 
At the end of the video, the RJ also revealed that papers used by him were used ones.
The video was uploaded on Thursday and within two days, it has collected more than 3 lakh views. It has become of the most trending YouTube videos of the week.
Well, it's sometimes okay to take a seat, sit back, and have a good laugh, and that's precisely what this video by RJ Naved teaches us to do.