22 years of companionship comes to end, Himesh and wife Komal file for divorce
The split bug has bitten another couple of Bollywood as singer-composer Himesh Reshammiya has filed for divorce from wife Komal. The two have been married for 22 years and filed for divorce at the Bandra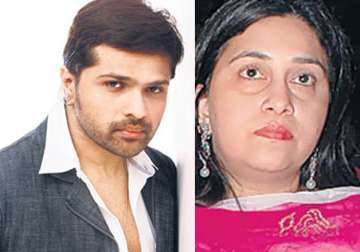 India TV Entertainment Desk
New Delhi
December 07, 2016 19:06 IST
The split bug has bitten another couple of Bollywood as singer-composer Himesh Reshammiya has filed for divorce from wife Komal. The two have been married for 22 years and filed for divorce at the Bandra family court Tuesday, suggest media reports.
Himesh and Komal have been living separately for a while now. Reports are rife that a rumoured affair of Himesh was the reason for his marriage going south.
Confirming the news about the split, Himesh told a daily that keeping in mind mutual respect, he and Komal decided to end the marriage in amicable terms. He added that there was no problem in this decision and their family knew about it.
"Komal is and will always remain a part of our family and I will always be a part of her family," Himesh said.
Speaking on the same lines as her estranged husband, Komal said that they will always remain in good terms.
"Himesh and I completely respect each other and are jointly going ahead with this decision to part ways, but mutual respect will always be there between us," Komal told the daily.
Grapevine is abuzz that Komal and Himesh won't be battling for the custody of their son Swayam, and will co-parent him.
By calling it quits, Himesh and Komal have joined the bandwagon of other celebrity couples of this year. Quite recently, celebrity couple Malika Arora and Arbaaz Khan too went ahead with divorce proceedings, putting an end to all speculations of reconciliation.