Hrithik Roshan scores a win: 'Kaabil' enters 100 crore club
Shah Rukh Khan's "Raees" was the first film of the year to enter the Rs 100 crore club. However, Hrithik Roshan starrer "Kaabil" has played it fair in the blockbuster competition and is now the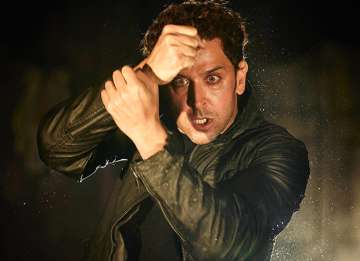 India TV Entertainment Desk
New Delhi
February 05, 2017 13:28 IST
Shah Rukh Khan's "Raees" was the first film of the year to enter the Rs 100 crore club. However, Hrithik Roshan starrer "Kaabil" has played it fair in the blockbuster competition and is now the second film of 2017 to cross the Rs 100 crore mark. The revenge drama collected Rs 9.22 crores on Saturday taking the total to Rs 106.25 crore.
It seems people are rooting for Hrithik Roshan's character-driven performance in Kaabil. The audience is finding an emotional connect with the story. Shah Rukh's on-screen charisma hasn't materialised that well into box office numbers on weekdays. Both films are going neck-to-neck in terms of profits over the week. 
Talking about worldwide collections, "Kaabil" has already crossed the Rs 100 crore mark and the producer are expecting it to mint more money. The strong content and story has touched audiences' hearts. 
Ask any producer or distributor and they would tell you why clashes aren't good for profits. No wonder filmmakers and actors go to a great length to avoid box office face-offs. It was assumed that Shah Rukh Khan's sheer star power will give Raees an edge over Kaabil. 
Both Kaabil and Raees released on January 25 after a series of allegations and disagreements from both sides. Raees was going well ahead of Kaabil in terms of box office numbers. The difference between both films was around Rs 35-40 crore during the first weekend. However, Kaabil has picked up and now the difference in their collections seems to be narrowing down with each passing day.
Well, this is indeed great news for Hrithik's fans! All the best to the entire team of "Kaabil".