'Kaabil' trailer 2: From lover to a revenge seeker, Hrithik's act will give you goosebumps
The second trailer of the much-awaited film 'Kaabil' was unveiled today. Those who were thinking that SRK starrer 'Raees' will overshadow the former; don't presume as the actor has put his best foot forward in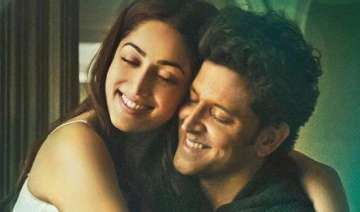 India TV Entertainment Desk
New Delhi
December 20, 2016 12:57 IST
The second trailer of the much-awaited film 'Kaabil' was unveiled today. Those who were thinking that SRK starrer 'Raees' will overshadow the former; don't presume as the actor has put his best foot forward in the recently released trailer.
The new trailer carries forward the story of the first one. Here you will get the glimpses of the tragedy that took place with Yami and Hrithik's obsession to take revenge with the antagonists Rohit Roy and Ronit Roy. Form his mimicry of legendary actor Amitabh Bachchan to his powerful dialogues, 'Kaabil' promises some good action sequences wrapped in a beautiful story.
In the movie, both the actors are playing the role of visually impaired people who fall in love. The trailers will take you to the emotional roller coaster ride. Well, Yami and Hrithik are sharing the screen space for the first time and but their chemistry looks effortless on screen.
This is known to all that 'Kaabil' will lock horns with Shah Rukh Khan's 'Raees' at the box office. The makers of the former tried hard to avoid this clash but as of now both the movies are ready to fight the battle.
Hrithik's last onscreen venture was 'Mohenjo Daro' that failed to generate heat at the box office. Thus, the actor is keeping his figures crossed for this film.
Directed by Sanjay Gupta, 'Kaabil' is scheduled to release on January 25.