Police book Kapil Sharma for destroying mangroves, FIR against him under two Acts
Over three months after his controversial tweet tagging Prime Minister Narendra Modi alleging corruption in Mumbai's civic body, the police today filed an FIR against comedian-actor Kapil Sharma for alleged violation of environmental norms. The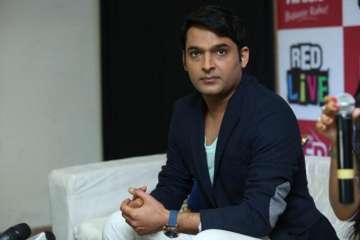 India TV Entertainment Desk
New Delhi
December 14, 2016 16:17 IST
Over three months after his controversial tweet tagging Prime Minister Narendra Modi alleging corruption in Mumbai's civic body, the police today filed an FIR against comedian-actor Kapil Sharma for alleged violation of environmental norms.
The FIR was filed on the on the orders of the Andheri Court, which directed the Versova police station to lodge an FIR under section 187 of the Indian Penal Code for alleged violation of the Environment Act.
It is alleged that Sharma dumped debris near the mangroves located behind his Versova bungalow. He is also alleged to have made illegal construction near the mangroves.
The Versova police booked the actor under the Environment Protection Act as well as the MRTP Act. News agency ANI confirmed this development through their tweets:
FIR filed against actor Kapil Sharma under environment protection act and MRTP act for destroying mangroves in Versova #Mumbai pic.twitter.com/JrpbYRYqjN

— ANI (@ANI) December 14, 2016
In September, Kapil Sharma had sparked a controversy when he alleged that Brihanmumbai Municipal Corporation (BMC) official asked for a bribe from him. Tagging Prime Minister Narendra Modi in his tweet, Kapil had alleged the official demanded Rs 5 lakhs bribe from him.
'I am paying Rs 15 cr income tax from last 5 year n still i have to pay Rs 5 lakhs bribe to BMC office for making my office @narendramodi (sic).'
After Kapil's tweet, BMC claimed that none of its officials had sought a bribe from him. In fact, the body alleged that Kapil defied norms in his Versova office and his apartment in Goregaon.
Kapil Sharma is a renowned TV personality and the host of 'The Kapil Sharma Show'. His association with Sony turned out to be profitable for the channel so much so that his contract is said to be renewed soon.
Media reports had it that Kapil would ink an Rs 110 crore deal with the channel for 2017 that will make his per episode remuneration around Rs 60-80 lakh.