Kirti Kulhari to begin shooting for Madhur Bhandarkar's 'Indu Sarakar' next week
After winning accolades for her performance in 'Pink', actress Kirti Kulhari is all set to for her next project 'Indu Sarkar' and will begin shooting next week. "We are going to start shooting from December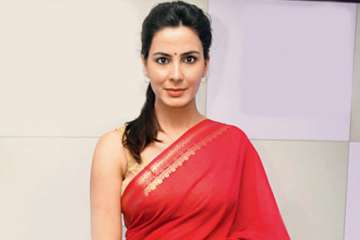 India TV Entertainment Desk
New Delhi
December 03, 2016 8:21 IST
After winning accolades for her performance in 'Pink', actress Kirti Kulhari is all set to for her next project 'Indu Sarkar' and will begin shooting next week.
"We are going to start shooting from December 10", Kirti stated.
'Indu Sarkar' is a story with a backdrop of 1975's Emergency period. The movie will be shot in the national captial.
Helmed by Madhur Bhandarkar, Kulhari will be seen playing the titular role on 'Indu Sarkar'.
The actress feels is ecstatic to work with the Bhandarkar in the movie and feels that will be a good experience for her.
Talking about her character, Kriti stated, "Brought up in an orphanage, she belongs to a small place in Uttar Pradesh. She has a speech impediment and there is a poetic side to her. She gets to settle in her life. The story is about the journey of a woman who has a deficiency in expressing herself and how she eventually copes with the situation and expresses herself."
Kirti asserted that the movie is expected to complete by January next year. The actress also mentioned that she will also be announcing two more projects soon after 'Indu Sarkar'.
(With IANS Inputs)