Koffee with Karan: 4 couples who shared couch and romance over a cup of coffee
The celebrity talk show 'Koffee with Karan' is one of the popular shows of Indian TV. Though many celebrities appeared on the show, but nothing made the episodes more beautiful than the real life couples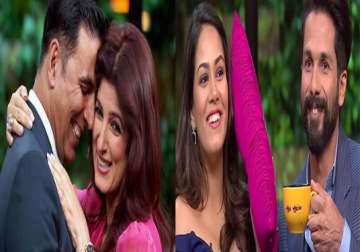 India TV Entertainment Desk
New Delhi
December 27, 2016 14:26 IST
The celebrity talk show 'Koffee with Karan' is one of the popular shows of Indian TV. Though many celebrities appeared on the show, but nothing made the episodes more beautiful than the real life couples sharing some beautiful instances of their life. With Shahid and Meera gracing the couch on the coming episode, let's take a look at real life couples who take Koffee sip with the ace director.
1. Shah Rukh Khan and Gauri Khan
Superstar Shah Rukh Khan has graced the Koffee couch many times but things were different when he appeared with the love of his life Gauri Khan. The actor made many ladies jealous with his praises for his darling wife. Both of them revealed some beautiful secrets of their love story.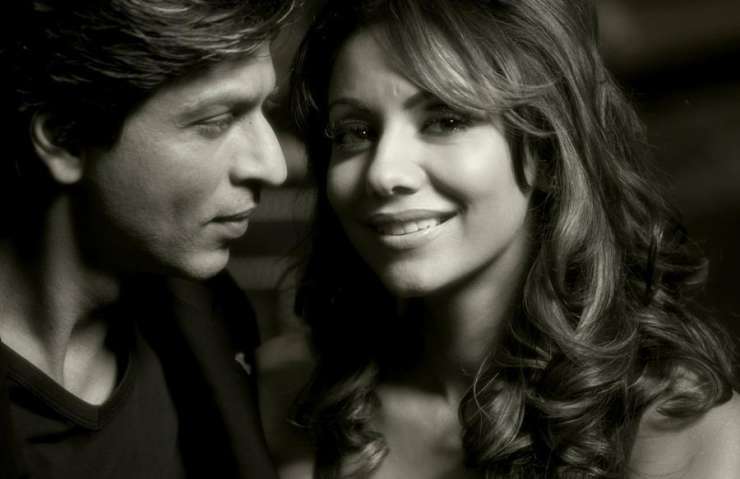 Shah Rukh Khan, Gauri- India Tv
2. Saif Ali Khan and Kareena Kapoor
Both Saif and Kareena graced the couch during the initial years of their courtship. The actors were quite vocal about their love for each other and also talked about their marriage plans. Now, the couple is happily married and proud parents of a baby boy Taimur ali Khan.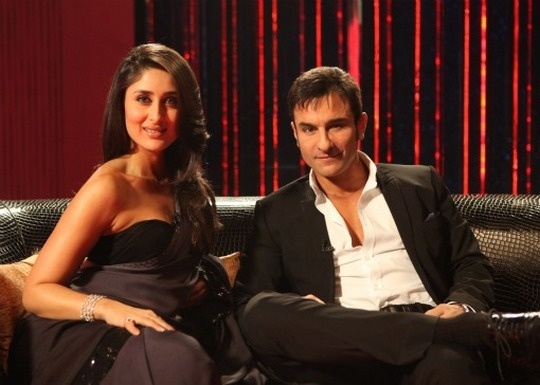 Kareena, Saif- India Tv
3. Twinkle Khanna and Akshay Kumar
In this season, Karan Johar's close friend Twinkle Khanna made her debut on the show with her husband Akshay. The author left the ace director speechless, with her straight forward replies. Khiladi Kumar sang a song for his beloved wife and gave a romantic dance performance with her.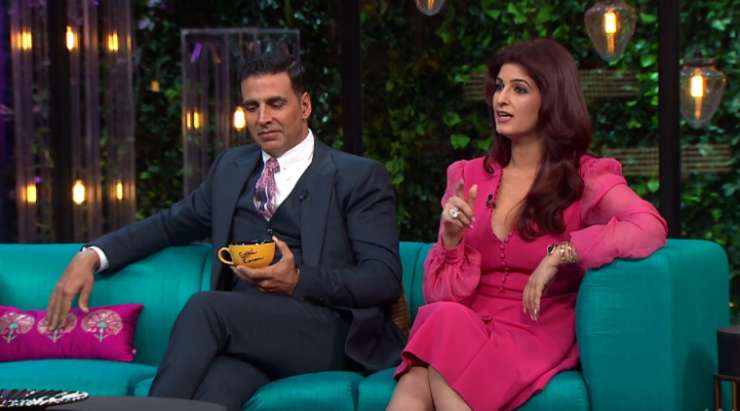 Akshay, Twinkle- India Tv
4. Shahid Kapoor and Mira Rajput
The next episode of 'Koffee With Karan' will feature Shahid and Mira. The sneak peek showed both of them sharing some romantic moments. Their conversation on their exes proved that they are way ahead of insecurities. The coming episode is going to be a New Year treat to all movie buffs.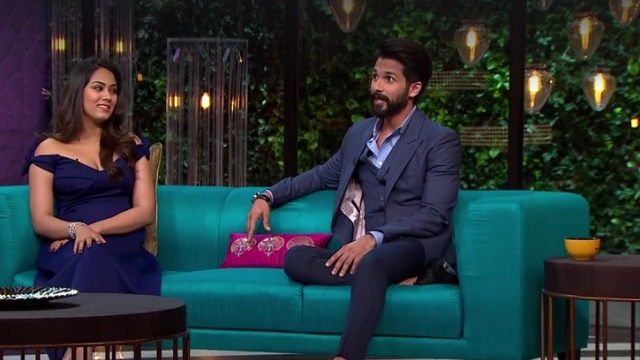 Mira Rajput, Shahid Kapoor- India Tv