Nargis Fakhri and Uday Chopra to tie the knot soon?
The love and break up rumours of Bollywood actress Nargis Fakhri and Uday Chopra has often created buzz in the glam industry.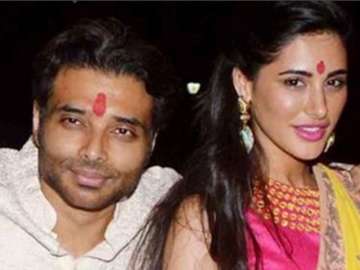 Written by: India TV Entertainment Desk
New Delhi
November 30, 2017 10:58 IST
The break up rumours of Nargis and Uday became talk of the town during the release of her 2016 film Azhar. Much was written in media about the separation of the couple. It was also said that Nargis returned to her home country, post her fight with Uday.
But, amid all these rumours a recent report suggested that both Nargis and Uday are planning to tie the knot soon.
As per the report published in The Quint, a source close to Uday said, "There is definitely a wedding on the cards. In fact, from what we've been told, it may happen anytime early next year. At least that's where it stands at the moment. Uday is fully committed to marriage. He wants to make it legal with Nargis for the last two years. But she's commitment-phobic, both professionally and personally. She keeps running off to her home in New York. But now this time we're told she's in Mumbai to make the relationship legal."
The source also revealed that Nargis and Uday's mother share a great bonding with each other. It is also said that Nargis is currently staying along with Uday in his Juhu apartment in Mumbai. 
Buzz is that both can tie the knot by next year.