This actor feels men are treated as showpieces in TV shows
Actor Neeraj Bharadwaj, who played Chirag Modi in the popular show "Saath Nibhana Saathiya", has said that men in television industry are merely showpieces and women are given all importance. Neeraj, who is excited about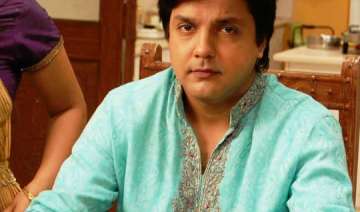 India TV Entertainment Desk
Mumbai
December 21, 2016 14:53 IST
Actor Neeraj Bharadwaj, who played Chirag Modi in the popular show "Saath Nibhana Saathiya", has said that men in television industry are merely showpieces and women are given all importance.
Neeraj, who is excited about acting in movie "Wafa 2" and "Shaadi Ke Baad Love Marriage", said in a statement that men are relegated to sidelines in TV serials. He said that men's tracks is seen occasionally and are reduced to just being space fillers.
"While the producer blames the channels, the channels blame the producers. If they feel that only women can contribute to serials, why cast actors like us? After all, how can an actor get satisfaction if he does not get meaty roles? Money isn't everything."
He believes that once a show concludes, the audience forgets its actors.
"But even if you do one good scene in a film, people will remember you forever as an actor. Hence, I am now doing more films. If I get a good and challenging role in a TV serial, I will do it. But I will not do a TV serial only to make money."
(With IANS Inputs)