New Bollywood movies will screen in Pakistan after some time
Cinemas in Pakistan may have started to ruin Bollywood movies, but it will take some time before they ran new films, said Nadeem Mandviwala, owner of the Cineplex at Centaurus, to the dawn Newspaper. Mandviwala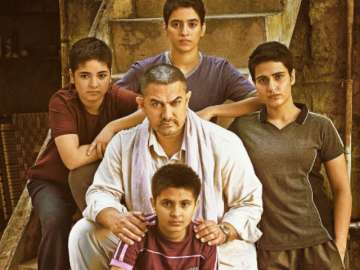 India TV Entertainment Desk
Islamabad
December 22, 2016 14:55 IST
Cinemas in Pakistan may have started to ruin Bollywood movies, but it will take some time before they ran new films, said Nadeem Mandviwala, owner of the Cineplex at Centaurus, to the dawn Newspaper.
Mandviwala said that the ball was now in India's court.
In September, cinema owners in Pakistan decided not to screen Indian movies until tensions between New Delhi and Islamabad abated.
The Pakistani decision followed the Indian Motion Picture Producers Association's ban on Pakistani actors in Indian movies.
The decision to not screen Indian cinemas caused financial losses to Pakistani cinemas. This forced them to reduce the number of shows as audience numbers fell.
The move to lift the ban on Indian movies was made last week and older Indian movies already shown in Pakistan are being screened again.


Mandviwala said he didn't think they will get latest Indian movies immediately.
"It can take days, weeks and even months to start screening new movies. We have lifted the ban and now it is up to Indian distributors whether they will sell movies to Pakistan.
"Once Indian distributors agree to sell movies, we will have to get a no objection certificate (NOC) from the government. If the NOC is issued, the movies will have to be cleared by Pakistan Censor Board.
"After that we will be in a position to say that new (Indian) movies can be screened in Pakistan," he added.
(With IANS Inputs)